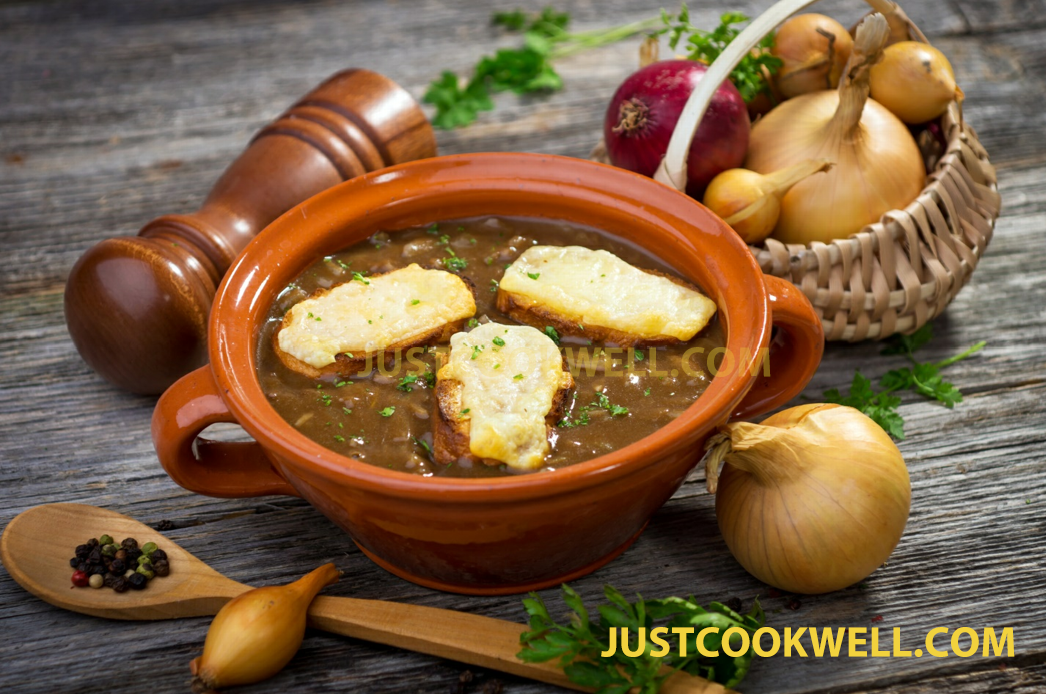 Train Travel Special When the section is about vintage soups, it is hard to leave out this all-time classic German onion soup. Fall is in the air and it's a perfect time to revisit some old memories with this hearty onion soup which was served on board train's dinning rooms in the Southern Pacific during the 1930s.
Serves 6–8 | Prep. time 20 minutes | Cooking time 25–35 minutes
Ingredients :
¼ cup butter, melted
3–4 egg yolks, beaten
3 pounds sliced onions
1 quart chicken broth
1 glass white wine
1 cup heavy cream
Parmesan cheese to taste
French rolls to serve
Salt to taste
Toasted croutons
Directions
Slice the rolls and coat them with the cream. Top with the parmesan cheese.
Arrange them on a baking sheet and place in the oven to broil for 1–2 minutes at 350°F. Set aside.
Heat the butter over medium heat in a medium saucepan or skillet.
Add the onions and stir-fry until fragrant and translucid (do not brown).
Add the broth, cover and simmer for about 25 minutes.
Mix in the beaten eggs and white wine.
Top with the toasted croutons.
Serve with prepared French rolls.