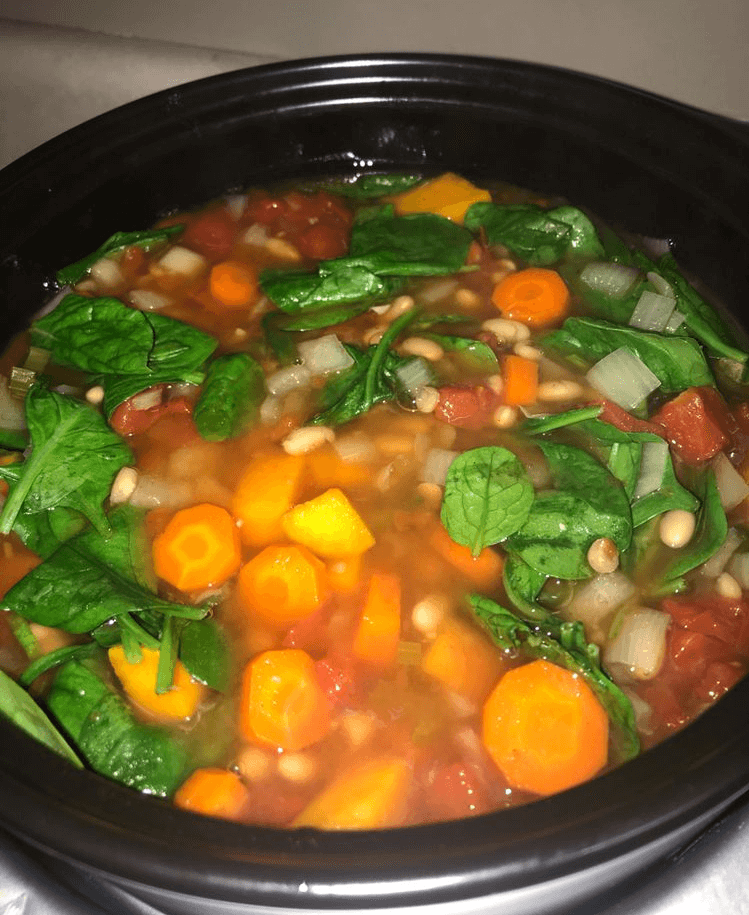 Flushing soup is a BIG meal to eat AFTER you have "broken clean" according to the instructions in chapter 6!
How about a cup of hot soup that will help the body burn fat!
This soup is filled with powerful nutrients such as sweet potato, spinach, garlic, carrots and tomatoes. This soup actually eliminates fat by restoring the acid-alkaline and sodium-potassium balance in the body's organs and glands. It's a warm and deliciously comforting treat that has the benefit of detoxifying your body and adding much needed nutrients.
The super foods in this soup are rich in antioxidants and fiber and help remove toxins and eventually fat from the body.
Ingredients
1 medium sweet potato, peeled and cubed 1″
3 carrots, peeled and sliced
1 celery stalk, diced
1 small yellow onion, diced
1 clove garlic, chopped
A pinch of kosher salt or sea salt, more or less to taste.
1/2 teaspoon black pepper
1/8 teaspoon allspice
1 teaspoon paprika
1 laurel leaf
2 cans (15 ounces) kidney beans, drained and rinsed (optional, white beans)
4 cups of vegetable broth, low in sodium
1 can of diced tomatoes (no salt added), *this can is an optional ingredient
4 cups baby spinach, bulk
1 tablespoon plus 1 teaspoon extra-virgin olive oil, optional, at serving time (1/2 teaspoon per serving)
Itinerary
Add all the ingredients, except spinach and olive oil, to the slow cooker. Cover and cook over low heat for 6 to 8 hours, or until vegetables are tender. Add the spinach, stir and continue cooking until wilted, about 5 minutes. Serve and enjoy!
Tip: If you prefer a thicker soup, after 5 hours of cooking, simply remove 1 cup of soup and the ingredients, mash the ingredients with a fork, return to the slow cooker, stir and continue cooking for 1 to 3 hours. Just before serving, pour a little olive oil (optional) over each bowl of soup.
Note: Olive oil helps the body absorb nutrients more efficiently and promotes a healthy digestive system.