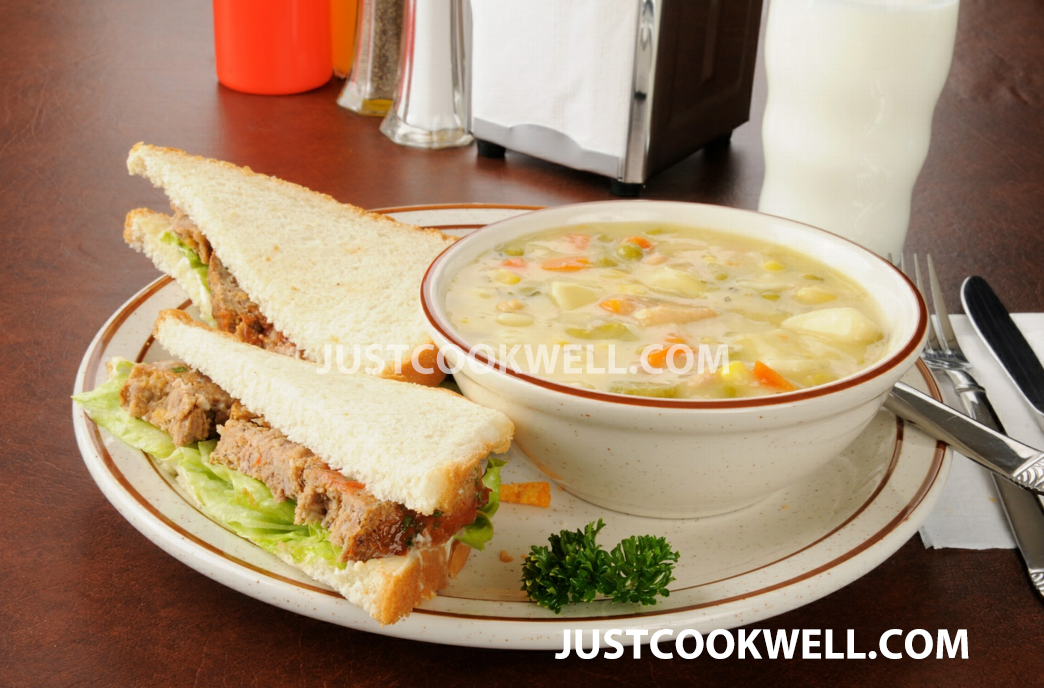 This flavorful soup recipe always makes me nostalgic, and this heartwarming quote from Erika Monroe-Williams of Arizona describes the feeling perfectly: "Homemade chicken and dumplings harken back to my childhood and chilly days when we devoured those cute little balls of dough swimming in hot, rich broth."
Serves 8 (makes about 3 quarts) | Prep. time 25 min. | Cooking time 60–70 min.
Ingredients
¾ cup all-purpose flour (divided)
½ teaspoon pepper
½ teaspoon salt
2 tablespoons canola oil
1 broiler/fryer chicken (about 3 pounds), cut into small pieces
2 medium carrots, chopped
1 large onion, chopped
3 cloves garlic, minced
2 celery ribs, chopped
½ cup white wine or apple cider
2 teaspoons sugar
1½ quarts chicken stock
2 bay leaves
5 whole peppercorns
2 tablespoons peas, frozen or fresh
2 tablespoons corn, frozen or canned
Dumplings
2 teaspoons baking powder
1⅓ cups all-purpose flour
¾ teaspoon salt
1 tablespoon butter, melted
⅔ cup 2% milk
Soup
2 teaspoons minced parsley
2 teaspoons minced thyme
½ cup heavy whipping cream Additional salt and pepper to taste
Directions
Dumplings
Make the dumpling first by whisking the flour, baking powder, and salt together in a mixing bowl.
Whisk the butter and milk in another mixing bowl.
Combine the mixtures well, but do not over-mix.
Grease a baking sheet lined with parchment
parchment paper with some cooking spray or melted butter.
Add tablespoonfuls of batter to the sheet. Set aside.
Chicken Soup
Combine ½ cup of the flour with the salt and pepper in a medium-large bowl.
Add the chicken and coat well. Heat the oil over medium heat in a 6-quart cooking pot.
Add the chicken and stir-cook to evenly brown. Remove the chicken and set aside.
Add the onion, celery an carrots; stir-cook for 6–8 minutes until softened and translucent.
Add the garlic and stir-cook for 1 minute more. Add the remaining ¼ cup of flour and combine well.
Add the stock, sugar, wine, peppercorns and bay leaves.
Stir the mixture. Return the chicken and bring to a boil.
Reduce heat to low, cover and simmer for about 20–25 minutes until the juices run clear.
Remove the bay leaves, take out thechicken, and skim the fat.
Remove the bones and skin from the chicken and shred the meat.
Return the chicken meat to the pot and cook over high heat until the mixture simmers.
Add the prepared dumplings, corn, and peas.
Reduce heat to low, cover and simmer for about 15–18 minutes until the dumplings are cooked well and an inserted toothpick comes out clean.
Mix in the cream, thyme and parsley. Season to taste with black pepper and salt. Serve warm.