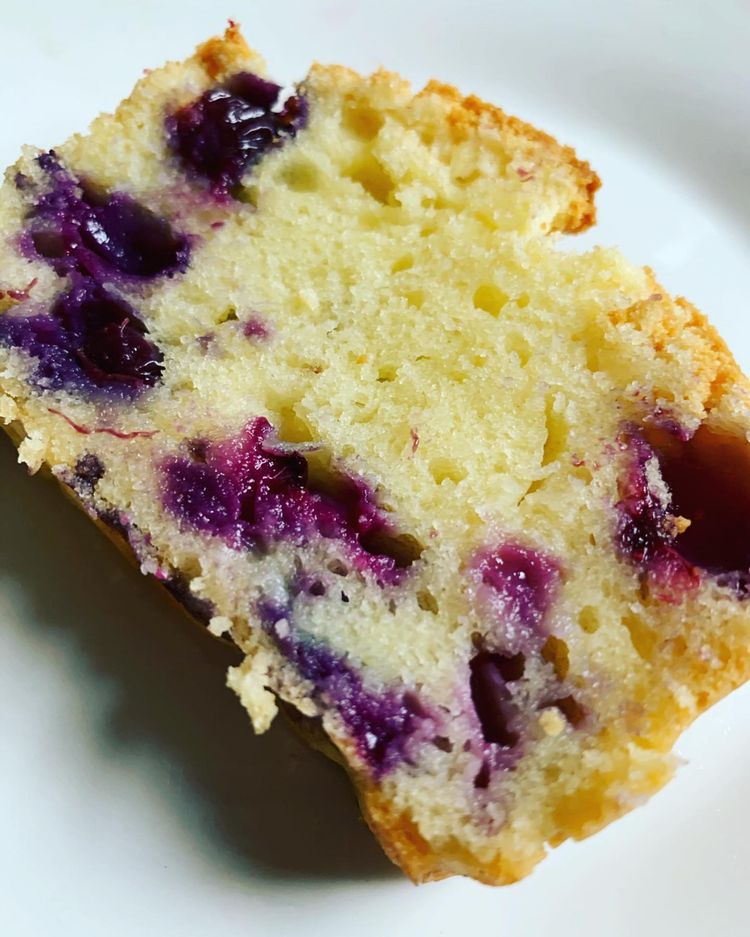 An easy-to-make, delicious blueberry loaf that works equally well with fresh or frozen blueberries.
This is a great recipe and super easy to make. I did make a few changes though. I too dusted the blueberries in flour to help prevent them from sinking to the bottom of the pan
Not really sure why there were any issues with this. Made as written, regular loaf pan, fresh berries, 50 mins. I do sprinkle a little sugar on top of any loaves or muffins I make (before baking). It gives a crispy, sweet crust to the top.
This loaf was out of this world! It was the quickest easiest breakfast bread I've ever made.. even the cleanup was minimal. I used canned bing cherries instead of blueberries.
This is a great recipe, only change I made was to substitute a half a stick of butter for the vegetable oil, because butter is delicious and vegetable oil is just there being all bland and neutral tasting.
This is so delicious! Both my boyfriend and I couldn't stop eating it. Perfect moist almost cake like consistency. Frozen berries worked great. Definitely recommend it.
INGREDIENTS :
2 cups plus 2 tablespoons all-purpose flour, divided
2 cups fresh or frozen blueberries
1 cup (2 sticks) unsalted butter, softened
8 oz cream cheese, softened
1 1/2 cups granulated sugar
1 teaspoon vanilla extract
4 eggs
1 1/2 teaspoons baking powder
1/2 teaspoon salt
PREPARATION :
Preheat oven to 350°F and grease two 9×5-inch loaf pans. Set aside.
Toss blueberries with the 2 tablespoons of flour. Set aside.
In a large mixing bowl, beat the butter, cream cheese, sugar, and vanilla with an electric mixer until smooth. Add eggs one at a time, mixing well after each addition.
In a separate bowl, stir together the remaining 2 cups flour, baking powder, and salt. Gradually mix into the wet ingredients until thoroughly incorporated.
Gently fold in blueberries and pour batter into prepared loaf pans. Bake until a toothpick inserted into the center comes out clean, 45-55 minutes.
Let cool on wire rack 10 minutes before running a knife along the edges and inverting out onto wire rack to cool completely.
Slice, serve, and enjoy!