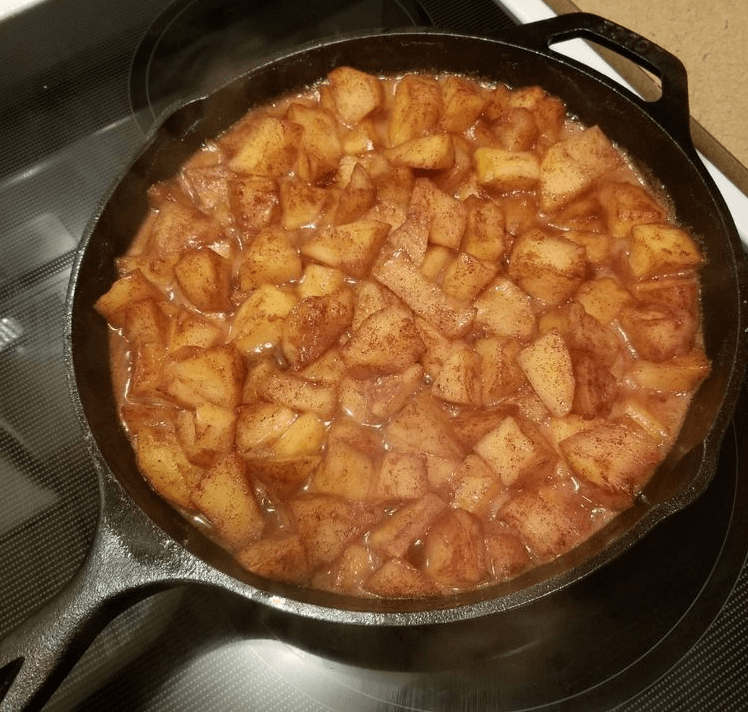 I had a taste for baked apples, and I was looking for a recipe that was simple, and NOT complicated to make. Unfortunately, I didn't have vanilla sugar, so I had to use vanilla extract.
This was a great way to start breakfast the day after Christmas. We used Granny Smith apples. I didn't have vanilla sugar so added the vanilla to the apple juice. I used 3/4 cup apple juice instead of water.
I made an account just to rate this recipe! My boyfriend and I made these apples as a healthier alternative to our usual dessert fare (cookies, or a bit of chocolate) and let me say, it was a HUGE hit!
These baked apples taste simply great on a cold winter evening or any other evening. Plus the house smells just divine while cooking them.
Prep: 15 mins
Cook: 45 mins
Total: 1 hr
Servings: 6
Yield: 6 servings
Ingredients
1 teaspoon butter
2 tablespoons brown sugar
3 teaspoons vanilla sugar
3 teaspoons ground cinnamon
1 teaspoon ground nutmeg
6 large apples – peeled, cored, and sliced
3 ½ tablespoons water
Directions
Step 1: Preheat oven to 350 degrees F (175 degrees C). Grease a large baking dish with the butter.
Step 2: Mix brown sugar, vanilla sugar, cinnamon, and nutmeg in a small bowl. Layer about 1/3 of the apples in prepared baking dish; sprinkle with 1/3 of the sugar mixture. Repeat layers twice more.
Step 3: Bake in preheated oven for 30 minutes. Pour water over apples and continue baking until tender, about 15 minutes more.
Nutrition Facts
Per Serving:
147 calories; protein 0.6g 1% DV; carbohydrates 37g 12% DV; fat 1.2g 2% DV; cholesterol 1.8mg 1% DV; sodium 8.7mg.