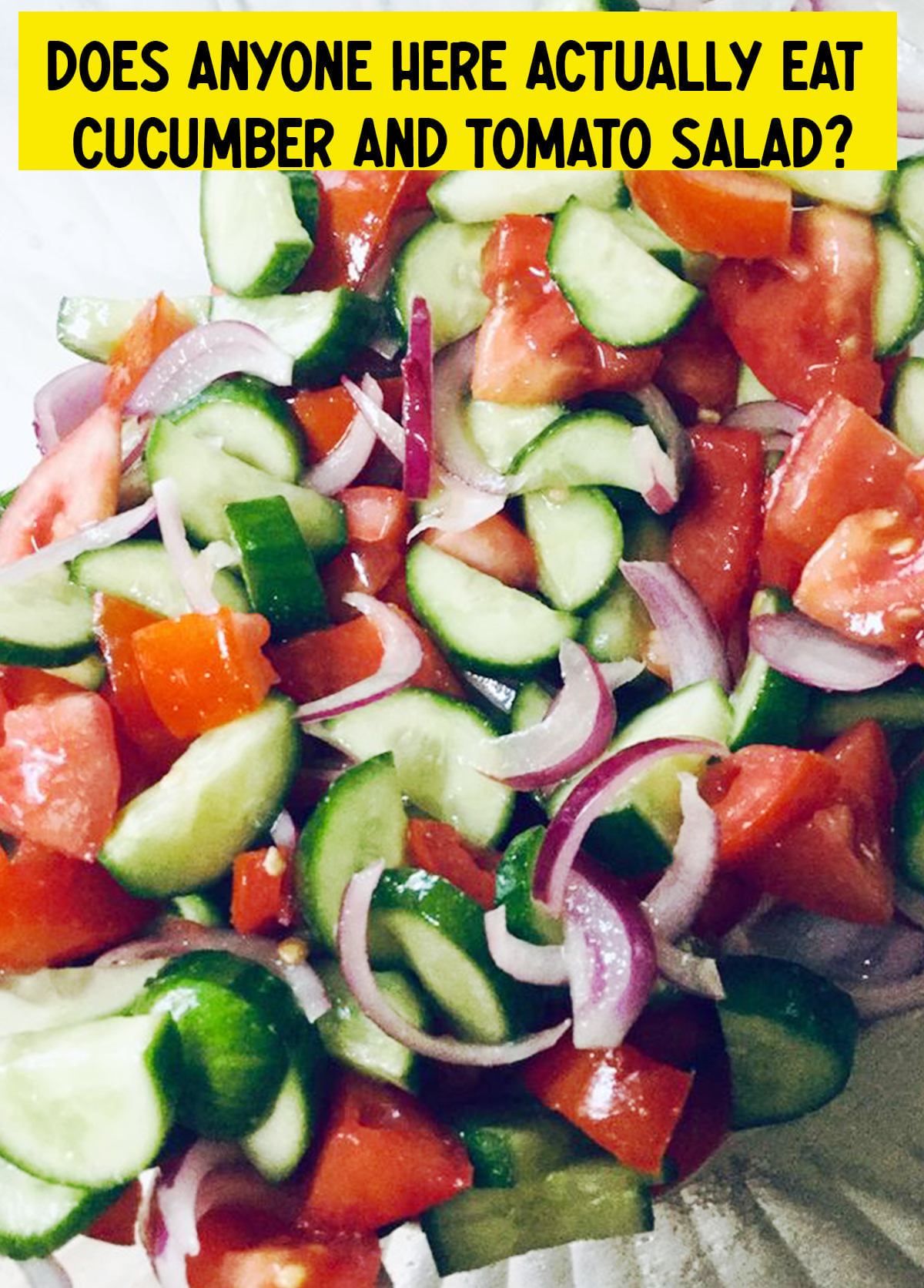 You'll Need:
3 tomatoes.
3 cucumbers.
1 onion.
½ cup of apple cider vinegar.
1 tsp of cracked pepper.
2 tbsps of sugar. (optional).
2 tsps of salt.
1 cup of water.
¼ cup of olive oil.
How to:
It's quite difficult to explain but let me try!
Just mix all the ingredients together in a big bowl and chill for 1 to 2 hours before serving!
Enjoy!