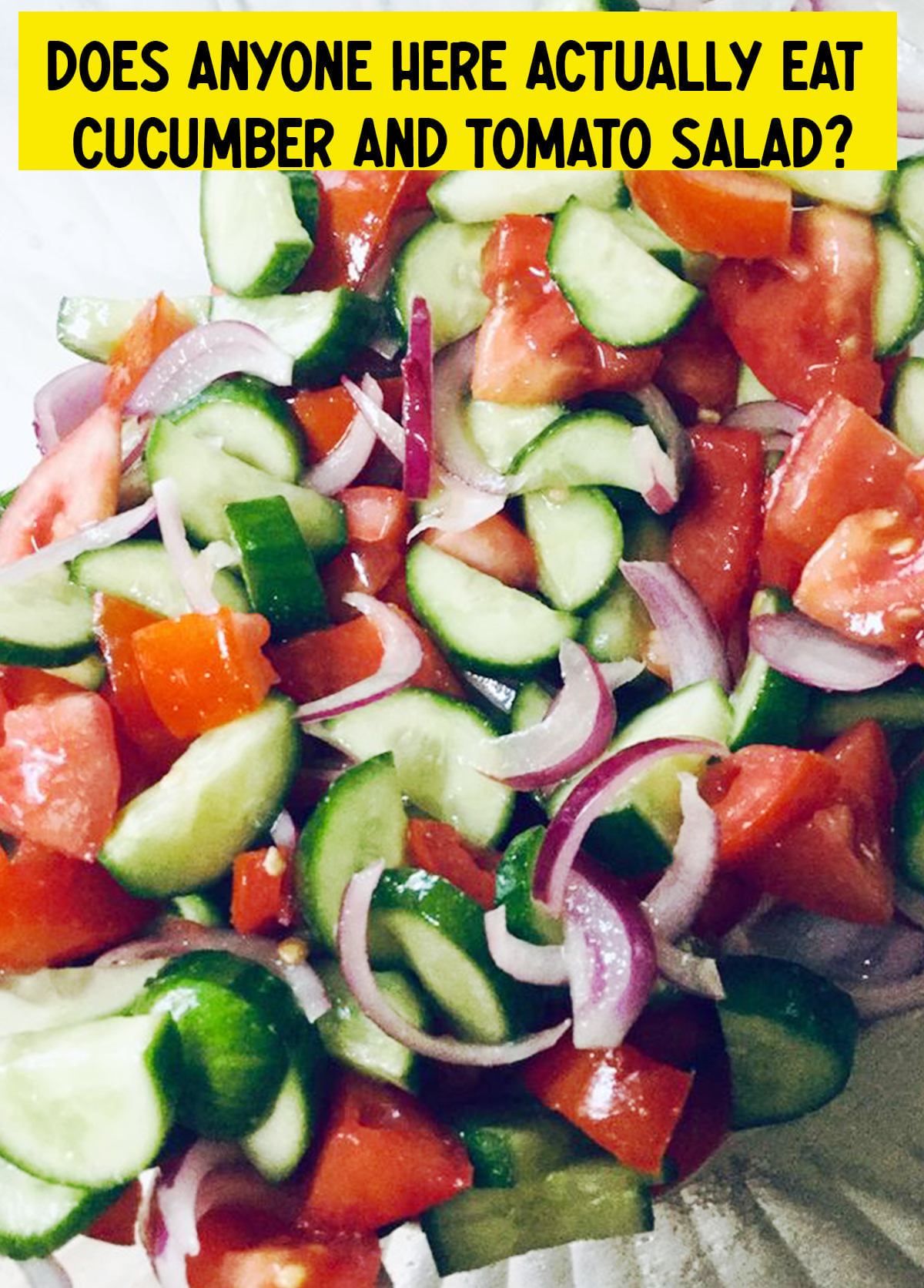 A cool salad on a warm (or hot) summer day sounds like just the way to beat the heat. As much as we love fresh lettuce and veggies tossed with a vinaigrette, especially because it's just so easy to do, we also love cucumber salad. It's crisp and refreshing, exactly what we're looking for when we want to avoid the stove or oven at all costs. A creamy cucumber salad offers the perfect combination of cool and crunch, and it's a great alternative to potato salad. Here's how we make it.
The recipe itself is simple: sliced cucumbers, sour cream, a little lemon juice, dill, salt, and pepper. It really can't get much easier. We add a little bit of sugar too, to offer sweetness and cut the acidity, but it's not vital to the overall taste. The end result is a salad that is perfect for lunch or dinner; easily taken to a potluck or served with a barbecue. Actually, we really like this as a side dish to our favorite barbecue ribs. We went with English cucumbers here, they're considered seedless, although there are some small seeds inside (the seeds of a cucumber tend to be a bit bitter). But don't go fancy here – just grab a few cucumbers at the store and enjoy!
We think a cucumber salad is a great way to satisfy salad lovers and haters. Not everyone loves salad, but when it's coated in just the right amount of creaminess, it's a guaranteed crowd pleaser. Cucumber salad is a retro classic that everyone can enjoy.
Please continue to Next Page (>) for the full list of ingredients and complete cooking instructions.