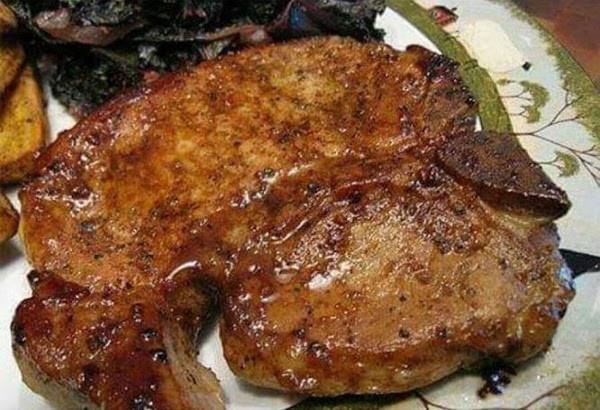 Crockpot Ranch Porkchops is going to be added to our monthly menu because it is so delicious and it only takes 3 ingredients to make this easy pork chop dinner recipe. Yes, I did say it only takes 3 ingredients!
Just put your pork chops in the slow cooker and add cream of chicken and a ranch packet mixed with a little water! It's as simple as that! My husband and boys can't wait for me to make this recipe again because it was so tasty!
Ingredients
1 can of cream of chicken soup
1 pkg ranch dressing mix (dry)
1 package of pork chops (any type)
How to Make Slow Cooker Ranch Pork Chops
How to: 
In a large slow cooker, arrange pork chops in layers.
Add a can of cream of chicken soup (stirring until smooth)
Sprinkle Ranch mixture over all other ingredients.
Cover and cook over high heat for 4 hours or low heat for 6 hours.