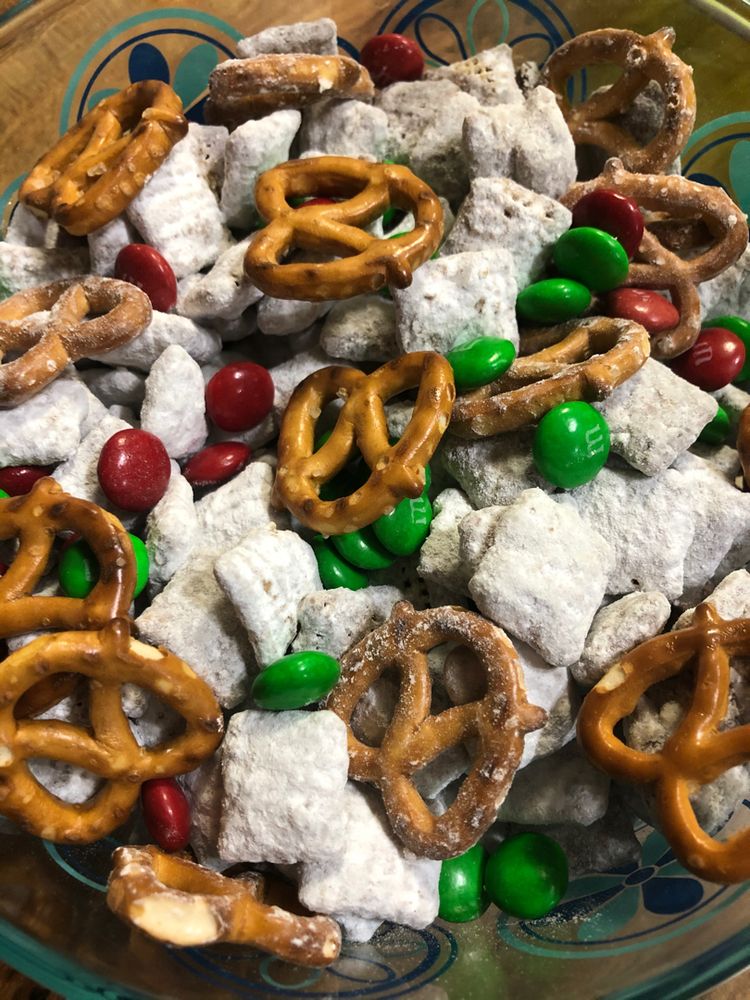 Whether you know it as puppy chow or muddy buddies we can all agree that the chex mix-based treat is absolutely delicious and addictive. If you're wondering what in the world we're talking about, don't worry, it's got nothing to do with mud or pet food; puppy chow is a simple sweet that spruces up a box of chex mix cereal, typically by adding melted chocolate chips, peanut butter and powdered sugar. Everything gets shaken together until the cereal is completely coated and, while it doesn't look like the most appetizing thing right off the bat, it tastes amazing and you'll devour the bowl in no time.
Now that's traditional puppy chow and, while this recipe uses the classic version as a jumping off point, it takes a turn with some unexpected flavors that we were thrilled with when we tasted the finished result. Snickerdoodle puppy chow! Instead of chocolate and peanut butter as the main flavors, we used the same cinnamon sugar dusting on top of snickerdoodle cookies as our guiding star for this snack. You still need a binding agent – thank you, white chocolate chips – and then it's just a matter of perfecting the ratio of cinnamon to sugar in order to strike the perfect snickerdoodle-flavored balance.
Don't be discouraged if it takes a little while to work the cinnamon sugar mixture and powdered sugar into the chocolate-covered chex mix, keep shaking, it'll get there! One thing to note: you can skip the vanilla extract if you want to avoid the white chocolate seizing up. We put it in for the flavor, knowing that the chocolate would loosen up again when we kept stirring, but it's still just as tasty without it, so it's up to you. Even if you're die-hard fans of the traditional version, give this a shot and see what you think; it's sweet, but not overwhelmingly so, and the cinnamon really gives it a nice warmth…we're totally hooked!
For Ingredients And Complete Cooking Instructions Please Head On Over To Next Page Or Open button (>) and don't forget to SHARE with your Facebook friends