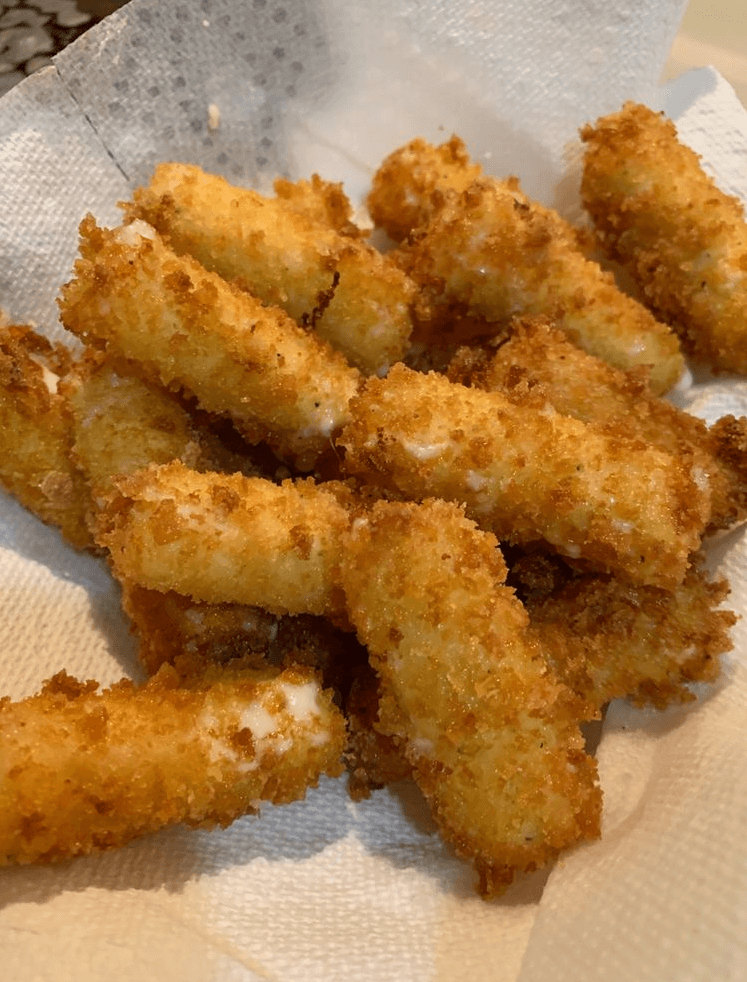 Okay, okay. Right. Mozzarella sticks, American restaurant chain, yum, good, everyone loves them, blah blah blah.
Please, listen. You haven't tried fried mozzarella sticks until you've made them yourself at home, and you haven't tried fried mozzarella sticks until you've made these fried mozzarella sticks. The Marlboro man loves mozzarella sticks from American chain restaurants (he's so easy to get along with)… and last night he proclaimed these to be the best he's ever had. Then he gave me the key to his heart. Then he said he would claim the key if I didn't make them every day for the rest of his life.
Awww, just kidding. He said weekly!
Here's the step-by-step post on Tasty Kitchen: fried mozzarella sticks.
Try these. You'll swoon.
Ingredients
1 1/2 cups dry Italian breadcrumbs
1 1/3 cups freshly grated Parmesan cheese, divided
1 teaspoon salt
2 packages (16 ounces) mozzarella sticks
4 large eggs, beaten to blend
1 1/2 cups vegetable oil
Instructions
In a medium bowl, combine bread crumbs, 1 cup Parmesan cheese and salt.
Cut each mozzarella stick in half.
Beat the eggs in a shallow bowl and dip the cheese sticks into the eggs to coat completely and allow the excess egg to drip into the bowl. Coat the cheese in the breadcrumb mixture, tapping to adhere and coat completely. Repeat dipping the cheese sticks in the egg and breadcrumb mixture to coat a second time. Place cheese sticks on a baking sheet, cover and freeze until frozen, about 2 hours.
Heat oil in a large skillet over medium heat. Working in batches, fry the cheese until golden brown, about 1 minute per side. Transfer fried cheese to plates. Sprinkle with remaining cheese and serve.