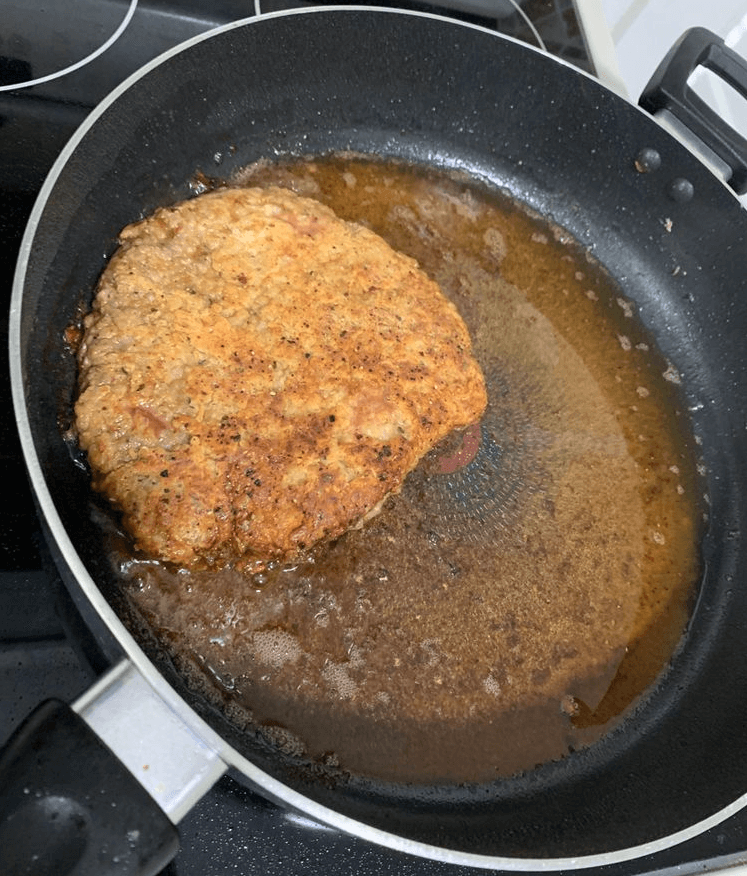 This Country Fried Steak recipe starts by frying a tender steak with a batter of incomparable flavor that gives the crunchiest, crispiest breading, then the Country Fried Steak White Sauce or that sawmill sauce with a kick is drizzled on top! Serve with my incredible Garlic Mashed Potatoes, Collard Greens or Mustard Greens, and corn muffins or hot water cornbread perfect for the southern villain of your dreams!
Let's talk about chicken fried steak. Probably one of the most delicious and decadent foods a person can ever eat. Southerners know exactly what I'm talking about (well, how could they not?).
But don't worry, I won't blame you if it's new territory for you, because I'm more than happy to know that it will change your life. First of all, let me give you some basic information.
Ingredients
4 (1/2 pound) cubed beef steaks
2 cups all-purpose flour
2 teaspoons of baking yeast
1 teaspoon baking soda
1 teaspoon of black pepper
3/4 teaspoon of salt
1 1/2 cups buttermilk
1 egg
1 tablespoon hot pepper sauce (e.g. Tabasco(TM))
2 cloves of garlic, chopped
3 cups vegetable shortening for frying
1/4 cup all-purpose flour
4 cups of milk
kosher salt and ground black pepper to taste
Itinerary
Pound the steaks to about 1/4 inch thick. Place 2 cups of flour in a shallow bowl. Mix baking powder, baking soda, pepper and salt in another shallow bowl; add buttermilk, egg, Tabasco sauce and garlic. Sprinkle each steak first in the flour, then in the batter, and finally in the flour. Pat the flour on the surface of each steak so that they are completely covered with dry flour.
Heat the shortening in a deep cast-iron skillet at 325 degrees F (165 degrees C). Fry steaks until evenly browned, 3 to 5 minutes per second.
idea. Place the fried steaks on a plate with paper towels to drain. Drain fat from the pan, reserving 1/4 cup of the liquid and as much solid residue as possible.
Return pan to medium-low heat with reserved oil. Whisk the remaining flour in the oil. Scrape the bottom of the pan with a spatula to release solids into the sauce. Stir in the milk, bring the heat to medium and simmer the sauce, cook until thick, 6 to 7 minutes. Season with salt and kosher pepper. Pour the sauce over the steaks to serve.