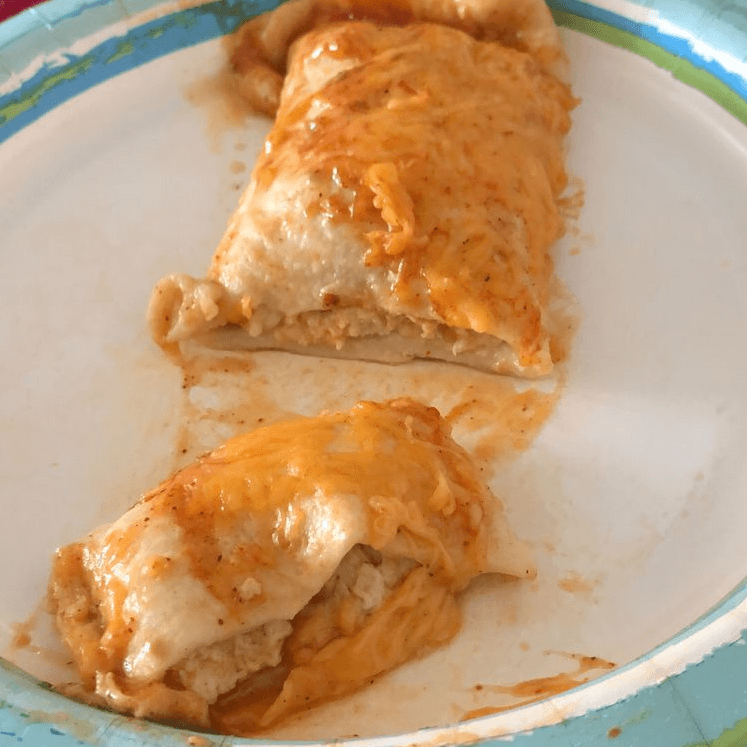 – These enchiladas are incredible! I made them several times and modified them using roast chicken to save time and they add a huge amount of flavor! The best sour cream enchiladas of all time! Receive so many compliments!
– I LOVED THEM. Although I am a person who likes to focus. The only thing I did different was the way I made the chicken. I boiled my chicken and while boiling it, I chopped the onion. Once the chicken was cooked, I tore it up. In a saucepan, I put the onions, extra peppers, Rotel and cumin; I let it cook a little, then I added the chicken, the hot sauce and a little more cumin. Then I mixed it all together and followed the rest of the instructions.
– I've done it several times now. The first time I did it exactly as it was written and it was good but bland. The next time I used Rotel instead of chilies and that helped a bit, but not everyone cared about the spice. I did it again tonight in a double dose but I added a sachet of McCormick dry enchilada sauce (just the seasoning, ignoring the directions on the sachet) and about 3 tablespoons of chopped garlic to the meat and onions while cooking. Then, when I made the sauce, I used garlic butter for half of the butter. This greatly improved the taste while keeping it very mild. I also served it with salsas so that people could spice up the spices individually. I also used the carb smart tortillas and they worked very well!
Ingredients
16 oz sour cream
1 can of chicken soup
1 tablespoon chopped fresh coriander (1/2 tablespoon dried coriander)
2 1/2 cups cooked and shredded chicken breast
1 Rotel can
1 cup chopped onions
8 tortillas
1 cup shredded bell pepper and colby cheese mixture
1 can of diced green chillies
How to do it :
In a saucepan, mix the sour cream, soup and coriander. Heat everything and set aside. Mix the chicken, rotel, onions and green chilies in a saucepan sprayed with cooking spray. Heat until onions are transparent. Heat tortillas until soft. Fill each tortilla with about 2 tablespoons of the chicken mixture. Garnish with about 1/2-1 tablespoon of cheese. Roll up tortilla and place, seam side down, in a baking dish sprayed with cooking spray. Pour the sour cream sauce over the enchiladas. Cover with remaining cheese.
Bake at 350°F for 25-30 minutes until cheese is melted and bubbling.