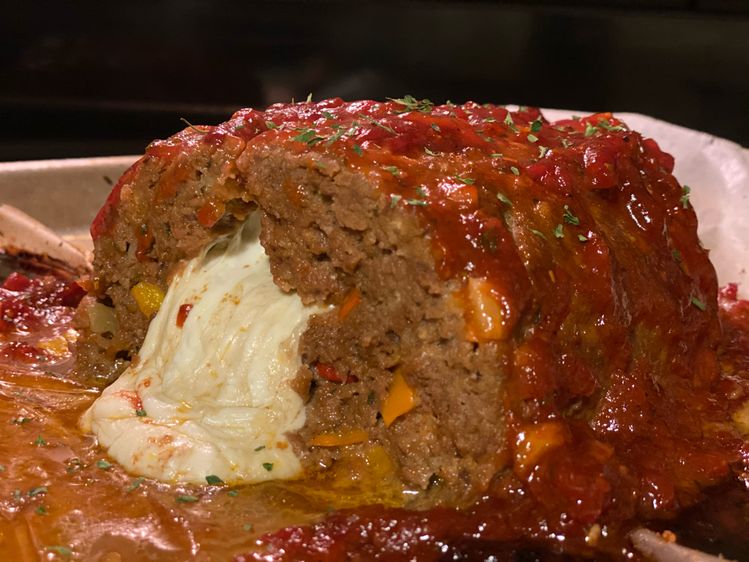 This shop has been compensated by Collective Bias, Inc. and its advertiser. All opinions are mine alone. #NaturallyCheesy #CollectiveBias
Here I am once more to share with you another delicious recipe! This time, it's a classic American comfort dish: Bacon Wrapped Cheese Stuffed Meatloaf. Because who doesn't love tasty cheesy recipes?
I know what you're thinking. I'm the "queen" of comfort food! 8 out of 10 recipes on this blog belong in the "comfort" category.
Lately, with the cool weather plus all the shenanigans happening in my life, comfort food is pretty much needed all the time. I get home from torture work, get a plate of whatever leftovers I have that day and then head right into my bed to watch Netflix with my husband. Oooh, the married life… How exciting, right?
But the reality is that I could eat comfort food (and watch Netflix with my husband) every day for the rest of my life!
If you're American, chances are you either already have a nice meatloaf recipe you use all the time, or you run to the hills at the slightest mention of "meatloaf" because all you ever had was a dry, bland version of the dish.
If you belong in the second group and somehow still made this far into the post, stop right there. Do not run to the hills! Take my hand. Here ->✋I will walk you through this and, hopefully, convince you that meatloaf is not supposed to be dry and bland. Whatever they did to you in the past, I will fix it! Promise! ? (<- you and me holding hands into the meatloaf wonderland).
Ingredients
1/2 cup crushed saltines or bread crumbs if you don't have the saltines around
2 pounds ground meat (beef, sausage, turkey or a mix)
1 egg
3 cloves crushed garlic
1 small onion, chopped
salt and pepper to taste
1/4 cup ketchup (or BBQ sauce)
2 tablespoons Worcestershire sauce
cheese 4 swiss cheese slices and shredded 1/4 cup colby & 1/4 cup monterey jack
some ketchup (or BBQ sauce) for the top
Directions
Preheat oven to 350°. Spray loaf pan with non stick cooking spray.
In a large bowl, mix together meats, bread crumbs, egg, garlic, onion, salt and pepper, Worcestershire sauce and ketchup. Don't over mix, just mix with your hands until everything is combined well.
Split meat mixture in half.
Place half in the pan. Layer with the cheese slices and the shredded cheese
Top with second half of the meat mixture, then go around the edges and make sure you seal the meatloaf to keep the cheese inside
Pour ketchup (or BBQ sauce) over the top and then bake for about 60 minutes or until meat is done.
Source : allrecipes.com