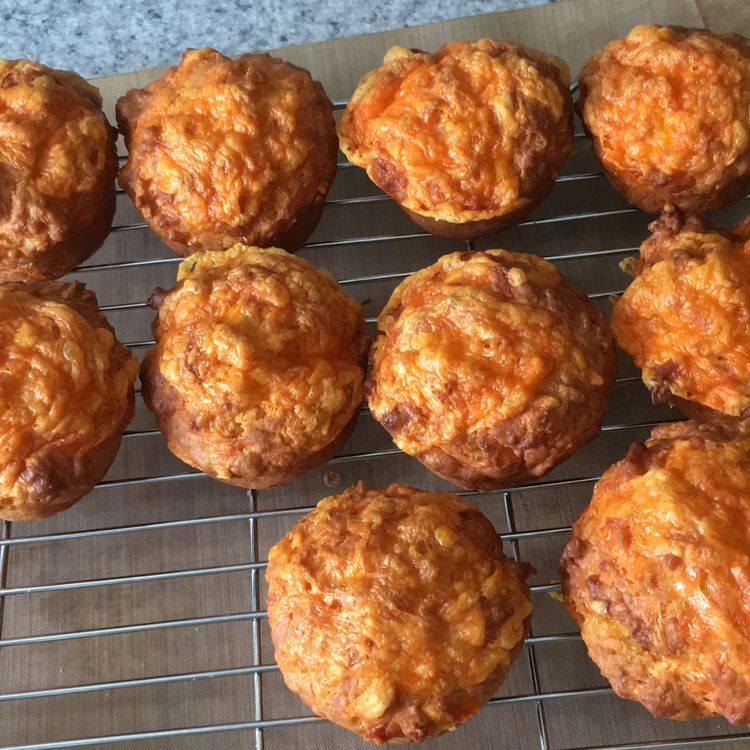 Nice bread-like cheese muffins. Not overly cheesy, but feel free to add more. One of my favorites!
I made these exactly like the recipe except I made mini muffins (cook only 13 minutes and keep an eye on them not to overcook). Used one T sugar only. I used half extra sharp and half medium sharp cheddar.
I liked the consistency of the muffins but I didn't find they had a cheesy taste at all. Next time I will add more cheese. They were fairly sweet but I didn't mind that.
This is a great recipe if you are looking to make a sweet cheddar cheese muffin which is exactly what I was looking for. These are NOT a savoury muffin.
A good muffin really easy to make with good texture and taste. The cheese flavor was there but not too strong which worked for us.
I followed the advice from other commenters and backed off a bit from the sugar and upped the cheese amount. The result was outstanding! My family devoured them.
INGREDIENTS :
2 cups all-purpose flour
½ cup white sugar
1 tablespoon baking powder
1 teaspoon salt
½ teaspoon baking soda
1 ½ cups shredded Cheddar cheese
1 cup plain yogurt
2 large eggs, beaten
¼ cup butter, melted
INSTRUCTIONS :
Step 1: Prepare the oven and preheat to 200 degrees C or 400 degrees F.
Step 2: Apply cooking spray in 12 large muffin cups.
Step 3: In a large mixing bowl, add in the baking powder, flour, sugar, and baking soda. Stir until well mixed.
Step 4: Add in the Cheddar cheese and stir until well blended.
Step 5: Pour in eggs, yogurt, and butter. Whisk until well mixed and moist.
Step 6: Scoop the batter and place them into the greased muffin cups.
Step 7: Place inside the preheated oven and bake for 18 to 20 minutes or until the color turns light brown.
Step 8: Remove from the oven and let it sit on a wire rack to cool at room temperature.
Step 9: Serve and enjoy!