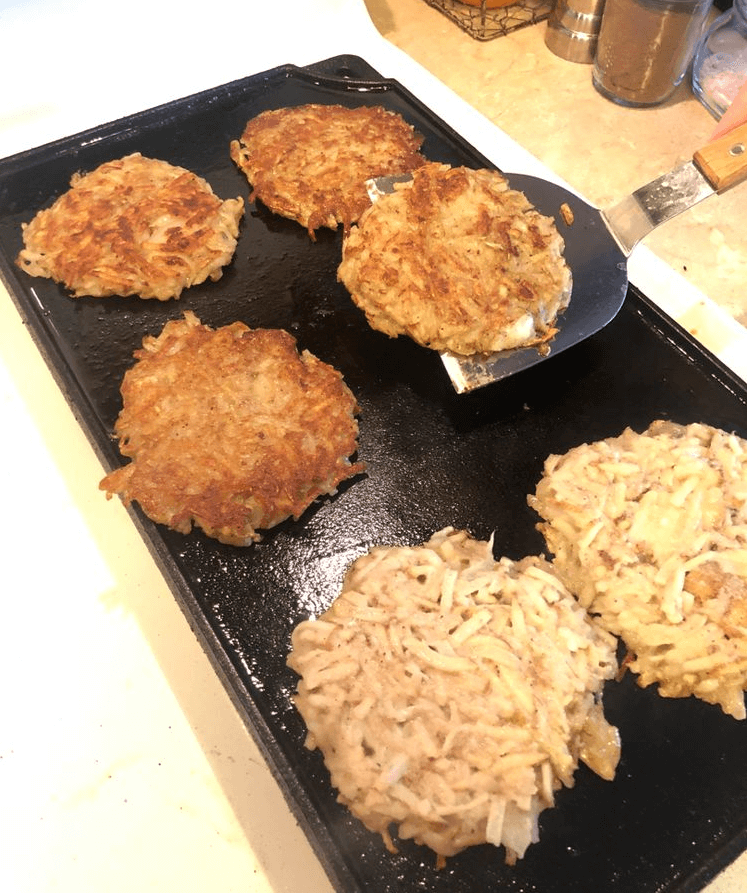 Oh so good! A true German potato pancake is "grated" as the recipe states, not shredded. Shredding produces something that's more like a hash brown. Make sure to not only drain the liquid, but to actually squeeze out the water in a kitchen towel. Time consuming, yes, but well worth the effort.
This is a traditional potato pancake recipe, and is a wonderful comfort food. Serve with applesauce and sour cream for a light dinner, or with roast chicken for a hearty winter meal. You can use more flour if the mixture seems too wet.
Ingredients
4 cups cold mash potatoes
5 slices bacon
1/2 teaspoon onion powder
1/2 teaspoon salt
1/2 teaspoon black pepper
2 eggs well beaten
1/2 cup shredded cheddar cheese
Directions:
Place the bacon in a large, deep skillet, cook over medium-high heat, turning occasionally, until evenly browned and crisp about 10 minutes.
Remove the bacon slices, crumble set aside.Leave the bacon drippings in the skillet.
Mix mashed potatoes, eggs, onion powder, salt, and black pepper together in a bowl;
stir in the crumbled bacon and Cheddar cheese.
Form the mixture into 8 patties.
Heat the bacon drippings over medium heat, pan-fry the patties in the drippings until crisp on each side, about 4 minutes per side.