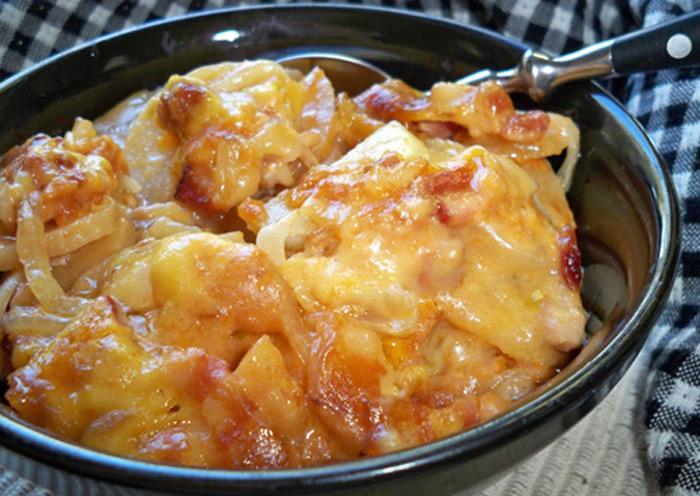 This ham and potato pressure cooker is one of the best easy cooker recipes. With only a few ingredients, this ham and cheese casserole is ready in 4 hours. Perfect for busy weekday evenings or even weekend brunch!
If you don't know it yet, check out my turkey zucchini casserole, my beef noodle casserole or my chicken spinach casserole.
When you taste the combination of ham and potatoes in this dish, you'll be hooked. Take a look at these simple steps.
Ingredients
30 oz frozen grated potatoes
1 lb. Diced ham
1 can of onion soup
1 sachet of onion soup mix
1 C. Sour cream
¼ C. Unsalted melted butter
6 oz. Pepperidge Farm Herb Stuffing Mix
2 C. Grated cheddar cheese
Instructions
In the slow cooker, mix the fried potatoes, diced ham, onion soup mix, cream of onion soup and sour cream. Mix well.
Sprinkle the cheese over the ham and potato mixture.
Arrange the stuffing on top of the cheese.
Pour the melted butter over the stuffing.
Put the lid on the slow cooker and cook over high heat for 4 hours.
Remove the lid and serve.