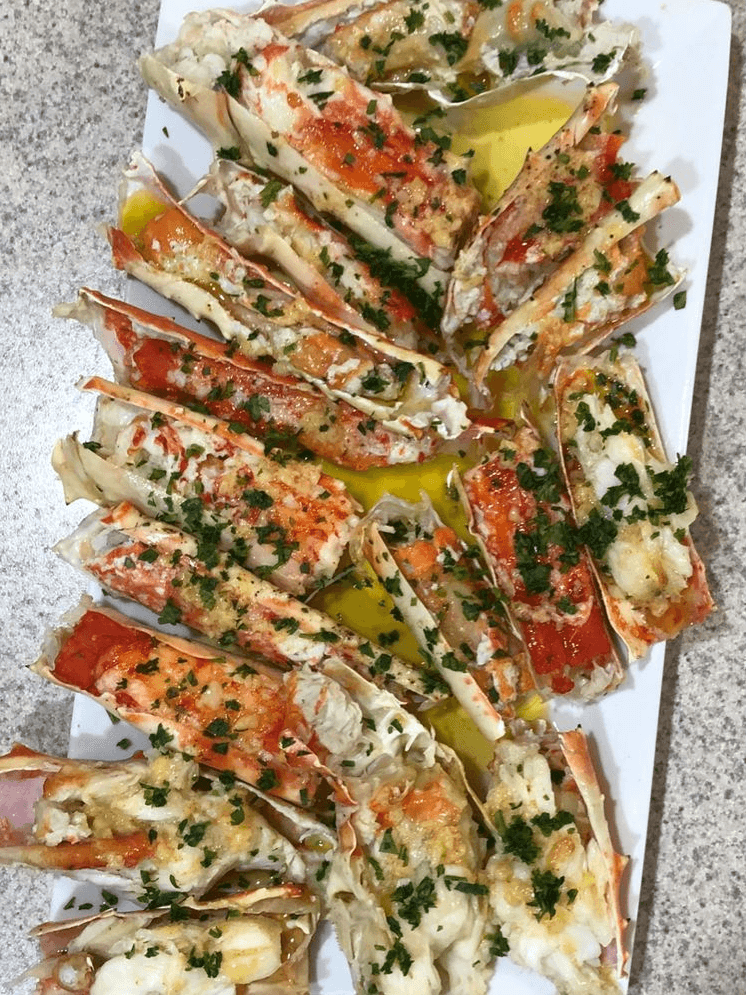 I ended up getting snow crab legs for sale at the market. I wanted something a little different from steamed, boiled or grilled crab legs, so I ended up putting a few pieces together to make this great dish of crab legs. Enjoy! It would also be delicious with shrimp.
I've been looking for garlic crabs for a very long time. My sister told me to try all the recipes and I'm glad I did. It was an easy and tasty process.
This is my favourite recipe! Split the shells before throwing the crab legs in. Once it's done, remove the legs and pour the butter sauce into a dish for dipping….mmmm good.
I just wanted a recipe for the sauce and it was delivered. Instead of crab legs, I was making pasta, so I doubled the recipes and added about 2 1/2 tablespoons of flour to thicken it. It was delicious!
Ingredients
453.59 g of king crab legs
4 tablespoons (56g) unsalted butter, melted
3 cloves of garlic, chopped (about 1 tablespoon of garlic)
1-2 teaspoons (4g-8g) Creole seasoning
½ tablespoon (7.5 ml) lemon juice
1 tablespoon (3g) chopped chives or parsley
Lemon wedges to serve
Instructions :
Defrost the crabs' legs in the refrigerator overnight or, for faster results, place the crabs under cold running water.
for a few minutes.
Preheat the oven to 375 F.
At the time of cooking, cut the crab legs in half so that the crab meat is visible.
To do this, pass the knife and use kitchen scissors or scissors. You will thank me later.
Place the crab legs in an ovenproof skillet or on a baking sheet.
Add the butter, garlic and Creole seasoning to a small bowl.
Microwave for about one minute. Remove and add the lemon juice. Mix well.
Brush the crab legs with the butter mixture – reserve the excess for serving.
Place crab legs in preheated oven for about 5 minutes, or until crab legs are heated through. Sprinkle with parsley or chives.
Serve immediately with the remaining sauce and/or lemon wedges to press them onto the meat.
Recipe Notes :
One of the strong points of this recipe is that you don't try to open the hot crab legs with scissors, the preparation is done before they are heated.
Please keep in mind that the nutritional information is a rough estimate and may vary considerably depending on the products used.