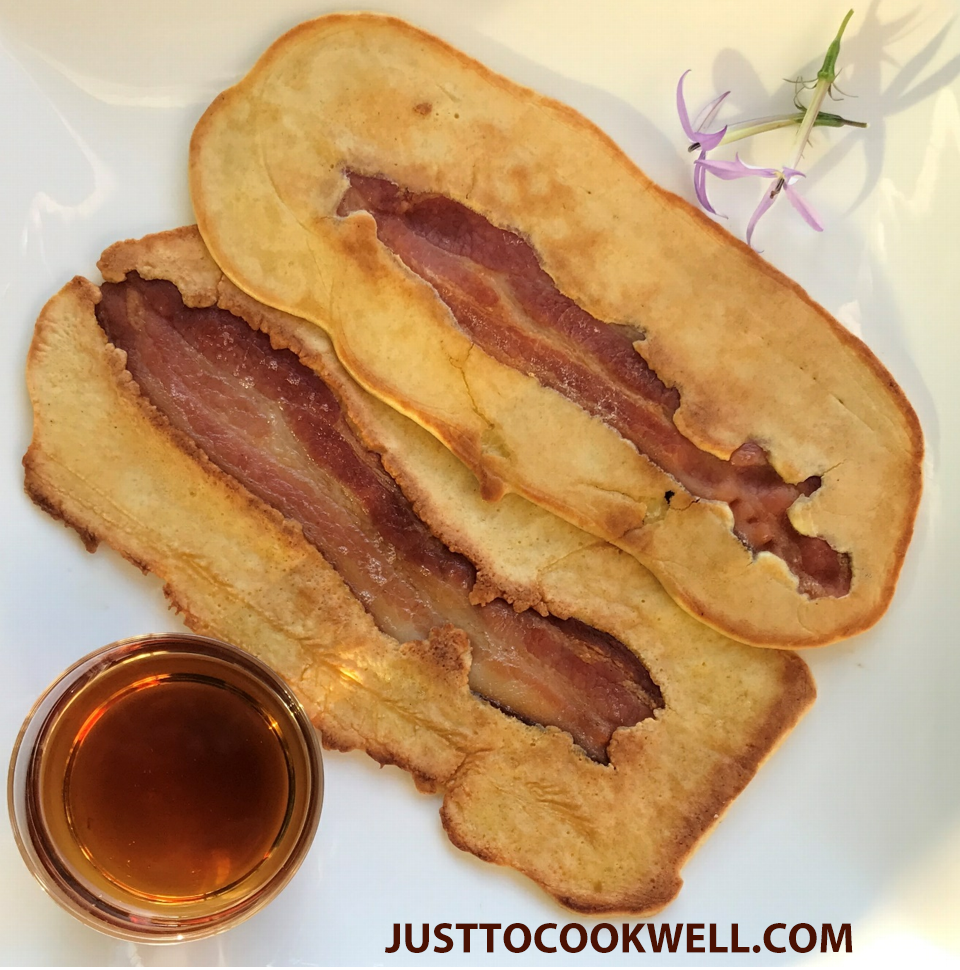 Bacon Strip Pancakes If you are one of those hungry families, then this vintage 1962 recipe (Aunt Jemima) probably makes the best pancakes for you. These golden bacon pancakes taste amazing and give you a fulfilling and energized morning kick start—not to mention that they are as easy as ever!
Serves 4 | Prep time 10 minutes | Cook time 15 minutes
Ingredients
2 cups prepared pancake batter
12 slices bacon
Melted butter and maple syrup to taste
Directions
It's best to prepare the pancake batter with a smaller amount of milk or water than instructed. This prevents the pancakes from merging and flowing into each other.
Adjust the griddle to medium-high heat.
Fry the bacon on the griddle until crispy.
Remove the bacon slices and place them on a few stacked paper towels so they'll become crispier and less greasy.
Before cooking the pancakes, wipe the extra grease from the griddle with wadded paper towels. Leave only a very thin layer for the pancakes.
Return the cooked bacon slices to the griddle, leaving at least 2 inches of space on both sides of the slices (work in two batches, if needed).
Pour the batter over each slice. Let it cook for about a minute.
Once the bottoms of the pancakes turn brown, flip and cook for another minute or two, until the other side becomes golden brown.
Serve warm, right from the griddle, with warm maple syrup and softened butter.