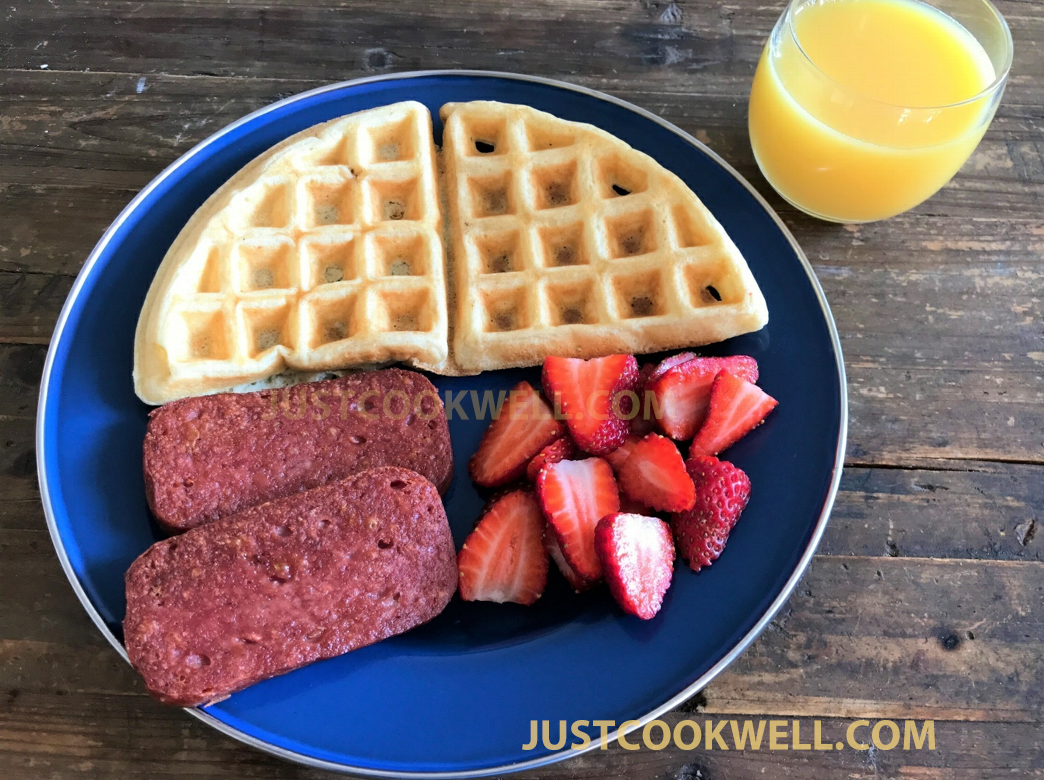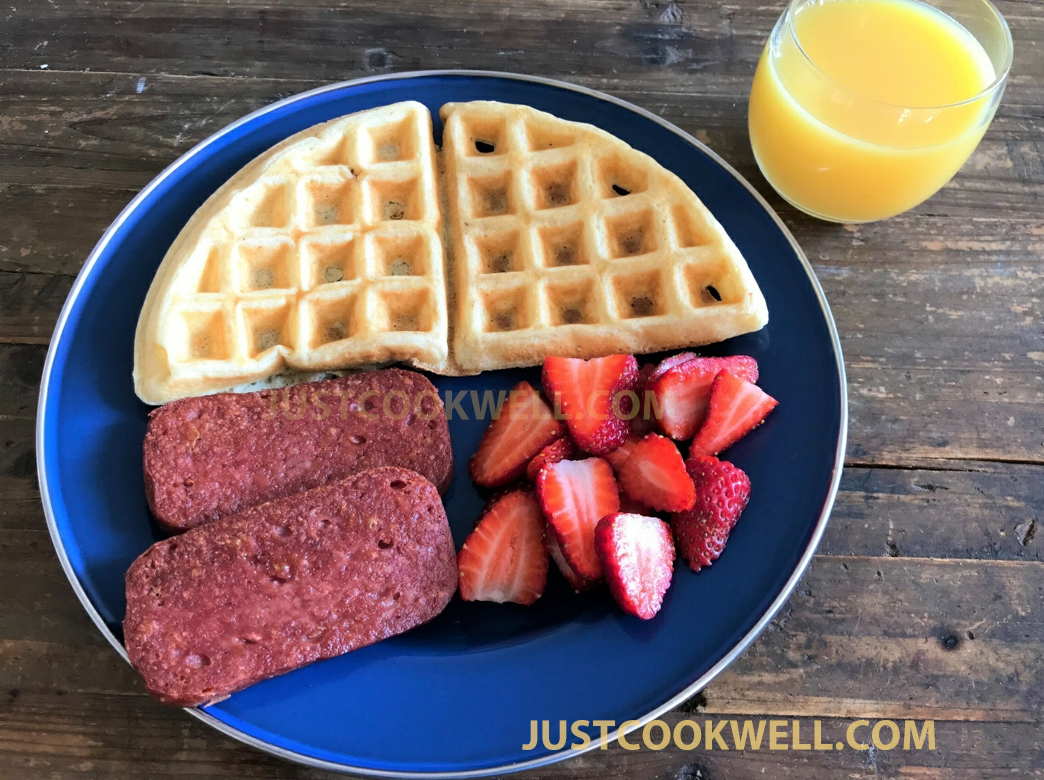 Get ready for some vintage waffles this week! This recipe appeared in a 1947 magazine advertisement for Spam with the catchy tagline "Cold or hot… Spam hits the spot!"
Serves 6 | Prep. time 10–15 minutes | Cooking time 15–20 minutes
Ingredients
1 can Spam Waffles
½ teaspoon salt
2 cups all-purpose flour, sifted
2 teaspoons sugar
1 tablespoon baking powder
2 large eggs, separated
1¾ cups milk
⅓ cup shortening or butter, melted
Directions
Make the waffle batter first. Mix the salt, sugar, flour and baking powder.
Add the milk and egg yolks to another bowl.
Beat well, then combine with the dry ingredients and stir.
Add the melted shortening and beat until smooth.
Beat the egg whites until stiff and then gently fold them into the batter.
Make six waffles by adding ½ cup of batter apiece to a hot waffle iron.
While the waffles are cooking, cut the Spam into ¼-inch-thick slices and fry them until they turn golden brown.
Top the waffles with maple syrup and butter.
Place fried Spam slice on another plate and your breakfast is served!