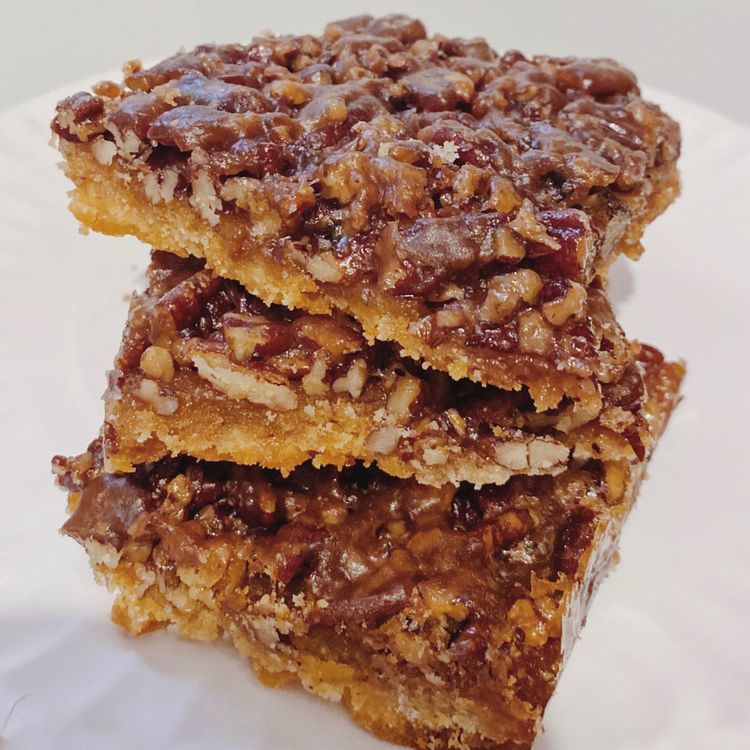 My personal spin on Cracker Jacks. I make these for ball games & tailgates. Many people enjoy my version and have named it the "Cracker Jill."
-I think you need to FedX Carol one of these. She is obviously suffering from the symptoms that Wendy described. I found nothing offensive about Hana's second post. To the contrary, she was very polite in stating why she could not participate in this recipe.
-I've just made these for a super bowl game tomorrow! It only comes once a year so I think I'll be safe enough! I'm also making a low fat, sugar free dessert to bring for balance! Thanks for this recipe!
-I followed the instructions, they bars turned out well as far as making them is concerned. My family likes the bars, but we all agreed they are really sweet. These would be best served in small amounts. And only every once in a while. Or when the PMS monsters hits, because eating these would be way better than eating your young.
Prep time: 25 Min Serves: 20-24
Ingredients
8 c popped kettle corn
8 oz chocolate covered toffee pieces
1 c pecans, toasted and finely chopped
2/3 c light-colored corn syrup
2/3 c sweetened condensed milk
1/2 c packed brown sugar
3 Tbsp sugar
5 Tbsp butter
1 tsp vanilla extract
12 oz semisweet chocolate pieces, melted*
1/4 c caramel ice cream topping
2 tsp coarse sea salt
Directions
1. Prep: 25 minutes | Chill: 45 minutes | Makes 20 to 24 bars
2. Line an 11x7x2-inch or a 13x9x2-inch baking pan with foil, extending foil over edges of pan; set pan aside.
3. In a very large bowl toss together the kettle corn, toffee pieces and pecans; set aside.
4. In a small saucepan, combine the corn syrup, condensed milk, brown sugar, granulated sugar and butter. Bring mixture to boiling over medium-high heat, stirring constantly. Reduce heat and boil gently, for 5 to 6 minutes or until the caramel sauce has turned light golden brown, stirring frequently. Remove from heat; stir in vanilla. Pour caramel sauce over kettle corn mixture, stirring with a wooden spoon until the kettle corn mixture is completely coated.
5. Turn mixture into prepared pan, pressing firmly into pan using the back of the wooden spoon or a large piece of waxed paper.
6. Spread melted chocolate over kettle corn mixture in pan. Drizzle caramel topping over chocolate. Sprinkle with sea salt.
7. Place in the refrigerator for 45 to 60 minutes to allow chocolate to set.
8. Use foil to lift bars from pan. Cut in bars**. * Note: Place chocolate pieces in a large microwave-safe bowl. Cook on 50% (medium) power for 2 to 3 minutes or until chocolate is just melted, stirring twice. ** To make cutting easier, wipe blade of knife with wet paper towels frequently.
Last Step: Don't forget to share!