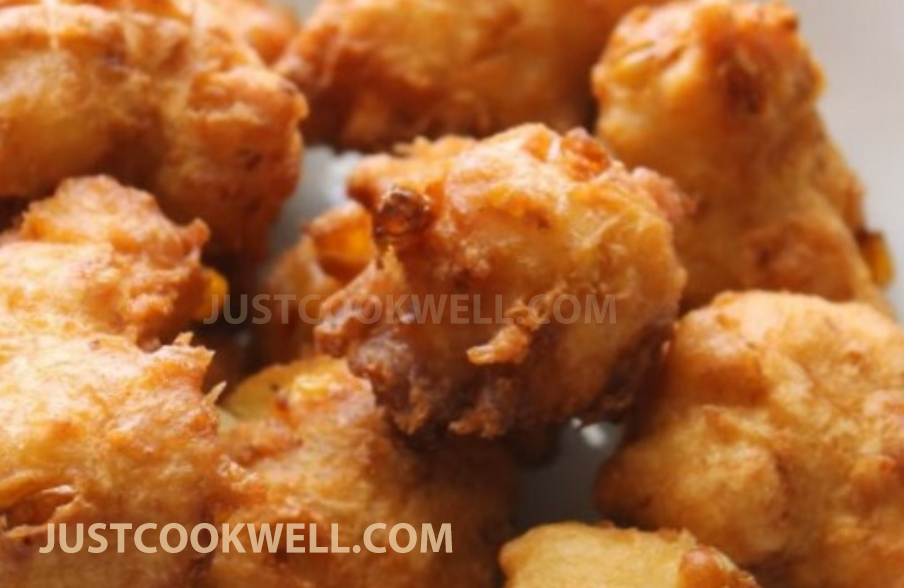 If you are in the mood for some classic old-fashioned fritters, then you are in for a treat. These simple yet glorious fritters are full of corn goodness and crispy texture.
Serves 6 (20–24 fritters) | Prep. time
Ingredients
1 (12-ounce) can whole kernel corn, drained
1 cup pancake mix
1 egg
¼ cup milk
Vegetable oil to fry
Maple syrup for serving
Directions
Beat the egg in a mixing bowl;
add the milk and combine well.
Add the pancake mix and corn;
combine again, but do not over-mix.
Add an inch of cooking oil to a medium saucepan or skillet.
Heat it over medium heat. Once hot, add teaspoons of the prepared batter one by one.
Cook until evenly brown, about 3–4 minutes. Serve warm with some maple syrup, if desired.