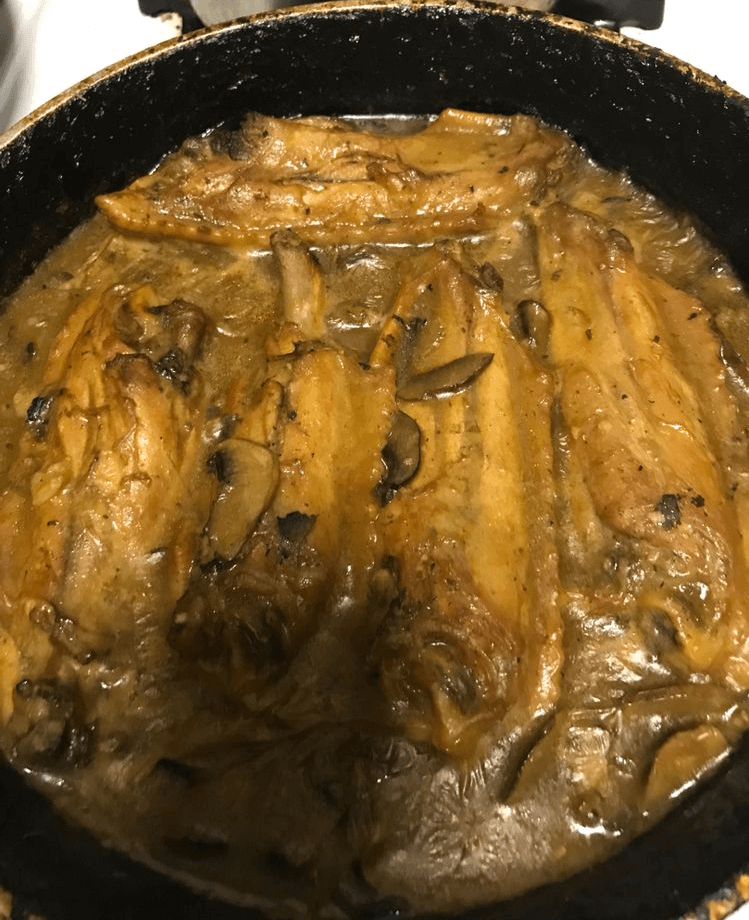 Hello friends! Here's a quick and easy vacation recipe if you don't want to make a whole turkey! It's simply delicious and it's also easy for beginners. You don't have to worry about brine, stuffing or homemade gravy with this turkey dish. This recipe is PERFECT for small crowds, and for those of you who have many other recipes to discover. Check it out!
These smothered turkey wings are the perfect alternative to cooking a whole turkey. They're tender, tasty and quick. Perfect for small crowds!
This is the first time turkey wings have been cooked. The recipe was perfect! So delicious. I was so moved that someone gave so much of themselves to share this treasure. Thank you so much!
Ingredients:
6 large turkey wings (ends separated)
1/2 pound of button mushrooms
Large onion
Bell pepper
Celery
Garlic
Poultry seasoning
Garlic powder
Onion powder
Salt and pepper
Dried Basil
1/2 cup chicken broth with oregano
1 box Cream of mushroom soup
1/2 can Cream of Chicken
Management :
Preheat the oven to 400° f (200°C)
Season turkey wings with salt, pepper, garlic and onion powder, poultry seasoning, basil and oregano.
Coat the pan with a small amount of EVOO and add the mushrooms, chopped onion, celery, bell pepper and garlic to cover the bottom of the pan. Place the turkey wings on top of the vegetables, skin side down, wrap well with aluminum foil and place in the oven for 1 hour.
Remove pan and add 1/2 cup chicken broth, replace foil and cook for an additional 45 minutes.
Remove the pan from the oven and pour most of the liquid, including the vegetables, into a saucepan.
Turn the wings skin side up and return them to the oven uncovered on the grill for 20 minutes (the skin will turn brown and slightly crispy). Texture is all there is!
In the pan with the drippings, add 1 can of cream of mushroom soup and 1/2 can of cream of chicken soup. (Add spices to taste) Simmer for 10 minutes and then pour over the turkey wings. Cover with aluminum foil and return to the oven for an additional 20 minutes until turkey is tender.