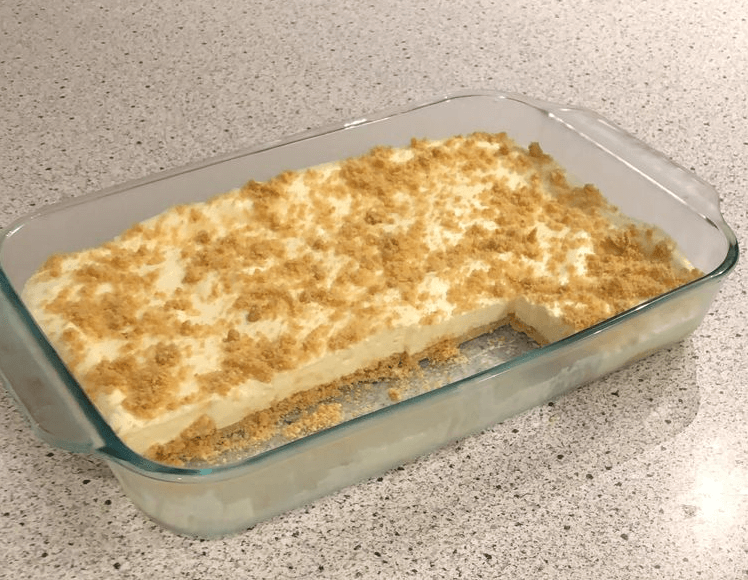 Delicious, light and lemony, the dessert is easy to prepare. Perfect to take with you to your next pot luck party, or to make just for your family – they'll thank you.
In an oven-baked cheesecake, the tangy lemon juice is softened by the heat of the oven. In this lemon cheesecake recipe from Cook's Country, they had to use lemon juice to compensate. Lemon curd, a rich and tangy spread made with eggs, butter, cream, sugar and lemon juice, added a crisp lemon flavour without the unwanted "chewing" of the lemon zest or the transformed flavour of the lemon extract. Using lemon cookies instead of graham crackers for the crust created an extra layer of lemon flavor.
Ingredients :
1 package (3 ounces) lemon jelly
1 cup boiling water
8 ounces of cream cheese
1 cup granulated sugar
5 tablespoons of lemon juice
1 12 oz can of Carnation Evaporated Milk, well refrigerated
Graham crackers, crushed
Itinerary :
Dissolve the Jell-O in boiling water. Allow to cool until it thickens slightly.
Beat cream cheese, sugar and lemon juice in a blender until smooth. Add the thickened jelly and beat well.
In another bowl, beat the Carnation milk until frothy. Add the cream cheese and jelly mixture and beat well with a mixer.
Line the bottom of 9 x 13 pans with crushed graham crackers.
Spread the filling and cover with crushed graham crackers. Cool.
Source: allrecipes.com