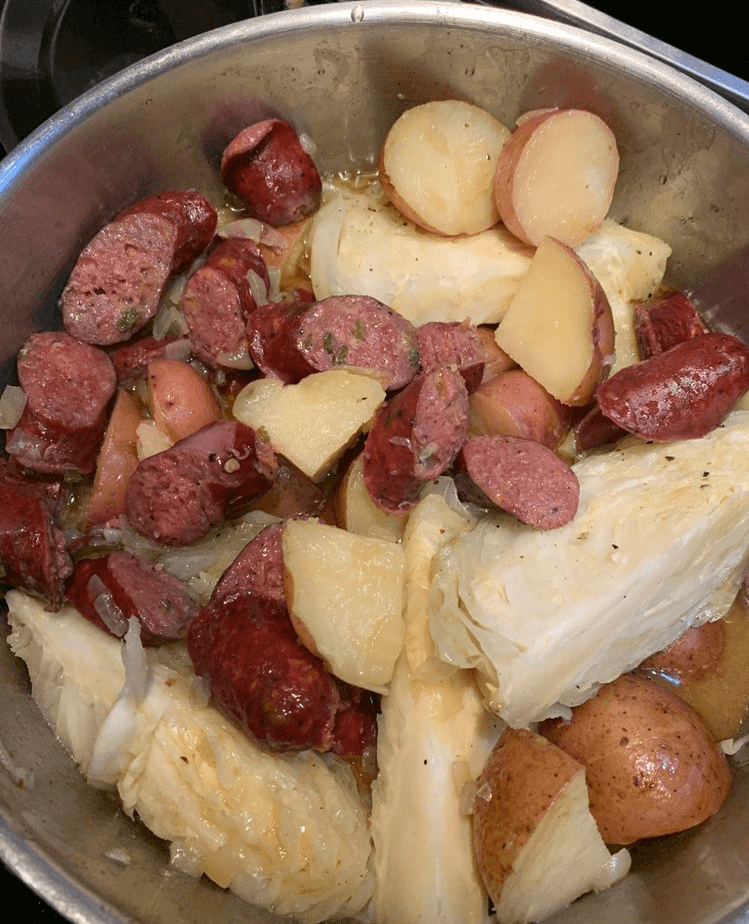 It's easy and delicious. There's a good chance we'll have it for lunch on Monday.
This is probably due in part to the simple fact that I am about 15 years behind on this delicious meal. I'm not sure why, but our family has never managed to eat it. For years, I just saw it as a fad diet and never honestly tried it until a few years ago.
But once I did, I fell in love with it at first bite. If you add a few smoked kielbasa sausages to the mix and several hearty potatoes, you'll have a wonderful dish. Make sure you have plenty of savory, garlicky seasonings as well – that warm, savory, delicious feeling is comfort food to the max.
I wish I could squeeze you all around my table and serve you a pan to your heart's content now. But instead, I'm just going to beg you to stir a bud for yourself, because of this magical recipe.
Portions : 6 | Preparation time : 10 Min | Cooking time : 30 Min
Ingredients:
2 tablespoons butter
1 large onion, chopped
1/2 cup water
1 large head of cabbage, cut into quarters
5 red potatoes, cubed
1 lb. smoked sausage, sliced
1 teaspoon salt
1/2 teaspoon pepper
Instructions:
Peel some or all of the potatoes, then cut them into quarters or halves.
Pour in 1/2 cup of plain water and add the garlic slices and cilantro block.
Cut the cabbage into thin or thick pieces and discard the hard white part of the cabbage. Put it in the pot.
Chop the onions and put them in the pot. Add salt and pepper to taste. Then steam for half an hour or before the vegetables get soft.
Cook over medium heat, then stir and then reduce to medium or low heat.
Cook until potatoes and carrots are tender or about 30 minutes. Keep the lid on only.
Remove the lid each time you wake it up.