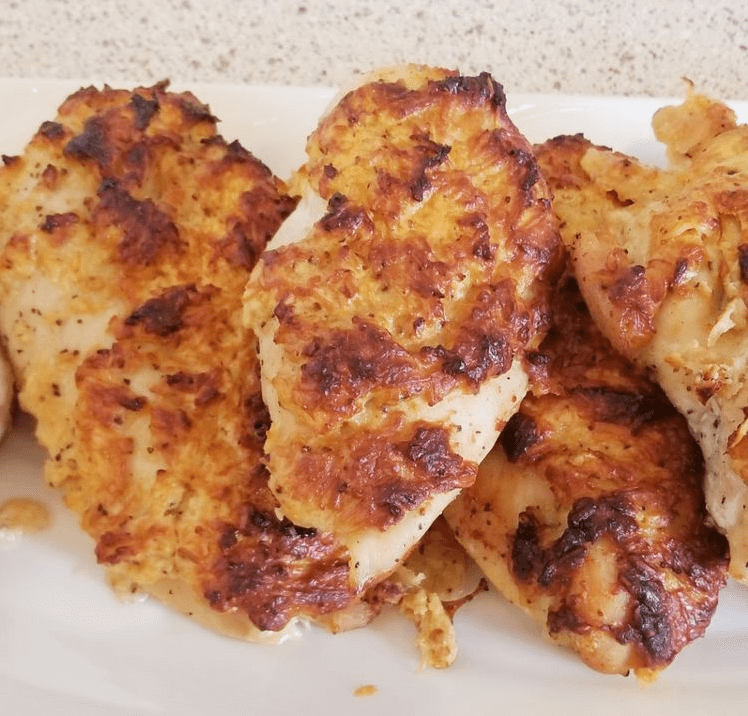 A few nights ago, my mom texted me these pictures and told me that she had made this delicious recipe for her and my dad. They loved it and she highly recommended it to me, especially because it's very simple. When I saw the picture, I knew it was something I had to try. My mother told me it was full of flavor, soft and most of all, simple to do! She made it with our roasted garlic and parmesan asparagus! Great job mom, I can't wait to try it myself !!! : )
Ingredients :
4 boneless, skinless chicken breasts
1 cup mayonnaise (for a healthier option, use plain Greek yogurt instead of mayonnaise)
1/2 cup parmesan cheese
1 teaspoon seasoning salt
1/2 teaspoon black pepper
1 teaspoon garlic powder
Itinerary :
In a bowl, mix the mayonnaise (or yogurt if you replace it), cheese and seasonings.
Spread the mixture over each chicken breast.
Place the chicken in a baking dish and bake in a preheated 375 degree oven for about 45 minutes or until cooked through.
Serve hot!