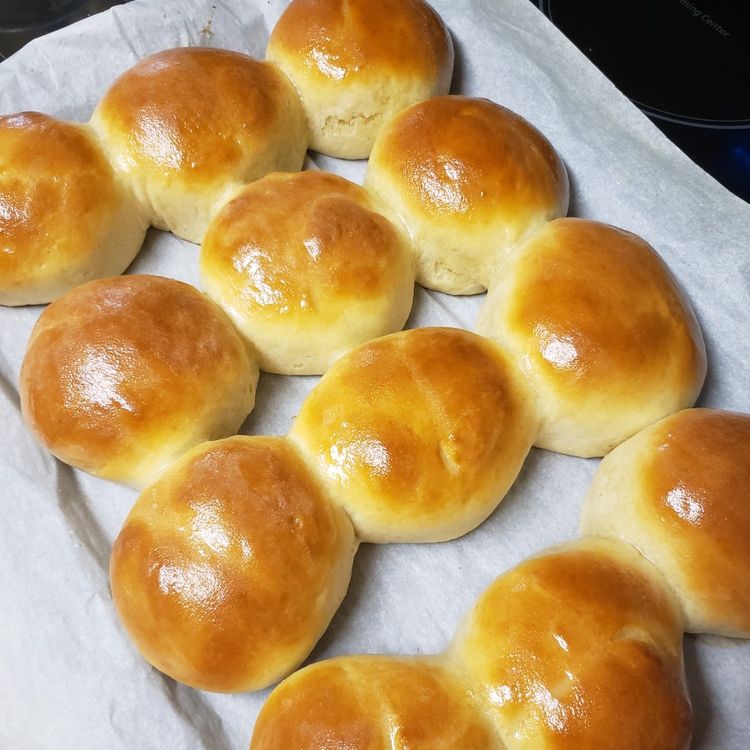 I made these exactly by the recipe and- oh my, they are delicious! Soft, buttery and sooo good! This recipe is a keeper.
Fabulous! I made them many times, exactly as shown. They always turn out perfect. I use muffin tins and the recipe yields about 18 rolls. They freeze well. When thawed, heat them in the microwave for about 20 seconds and they are just as warm and fresh as when they came out of the oven.
These tolls are delicious and foolproof. I followed the recipe exactly except I didn't use a bread machine because I don't have a bread machine. I rolled the dough out onto a floured surface, kneaded them for about 5 minutes, placed dough back into a bowl, covered the bowl with a towel and let rise for about 20 minutes. Followed the rest of the recipe. Everyone raved about them I will definitely make these rolls again. This recipe is a keeper!
These rolls are soft and delicious and mixing them up in a bread machine makes them easy.
You need: