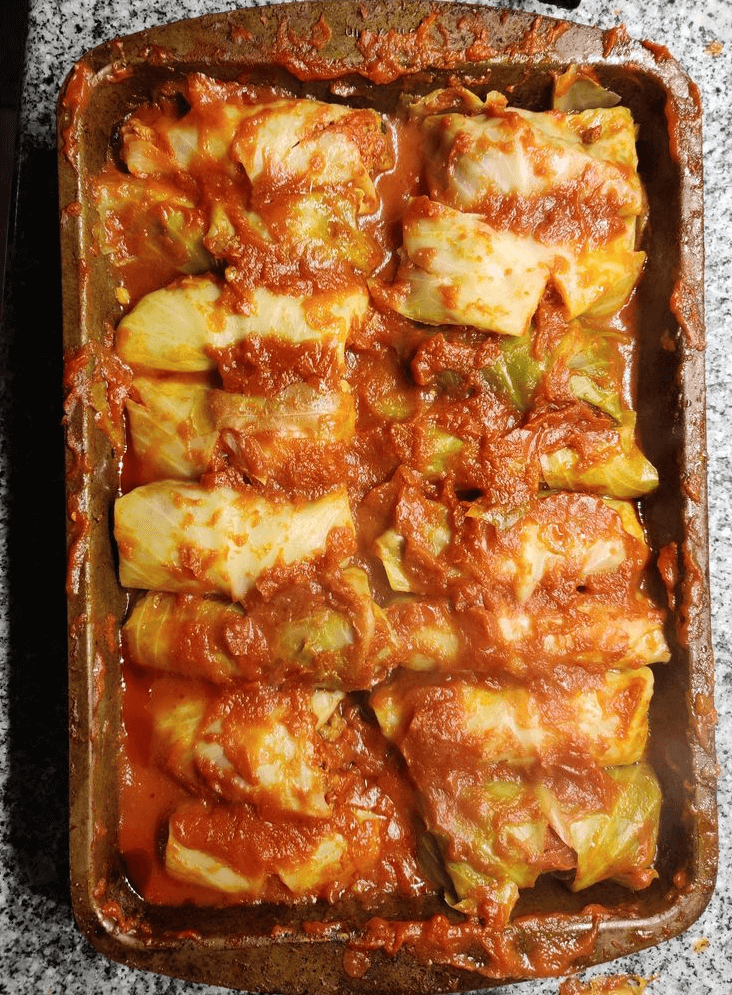 I said a while ago that I would one day share this easy cabbage roll recipe with you and I couldn't be more excited to do it!
These old-fashioned cabbage rolls are inspired by my grandmother or, as I call her, Nan.
For as long as I can remember, Nan was known in our family for her stuffed cabbage rolls.
In fact, she learned how to make them from my grandfather (pop) when he was a young man working and living in Toronto with his friend's family, who was Polish.
When I tried to get Nan's recipe, I had to question some of the things she was telling me (or not telling me, LOL). I'm teasing you, I'm teasing you 😛
Have you ever watched Everybody Loves Raymond? There's an episode where Debra receives her mother-in-law's recipe for meatballs, but they don't quite have the same result because her mother-in-law has secretly (and very intentionally) omitted an ingredient.
Nan laughed when I teased her about it, but I think she's proud of the way it happened.
Please continue to Next Page (>) for the full list of ingredients and complete cooking instructions.