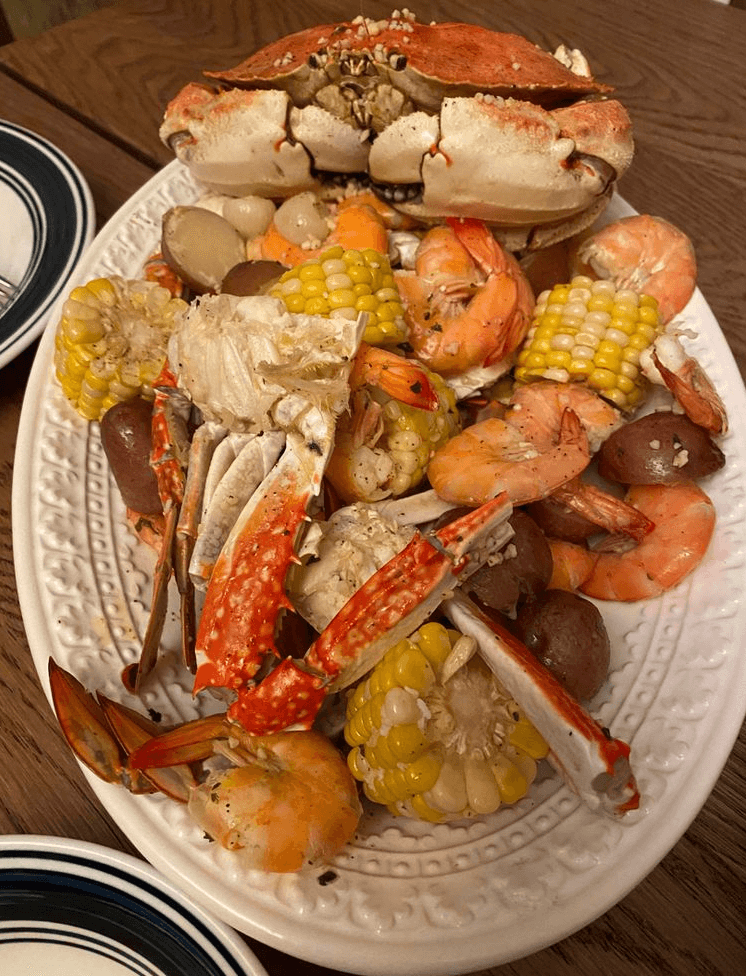 This seafood broth contains fresh shrimp, lobster, clams, crab, potatoes, corn and sausages, all boiled in a tasty broth. An impressive meal in one pot that is perfect for feeding a crowd!
Fresh seafood never fails to delight, and when I'm really looking for a recipe to stop the show, I boil bacon-wrapped scallops, garlic butter shrimp or that fantastic seafood.
When I'm looking for fresh shellfish, I often end up boiling mixed seafood. It's a great option because everything is put in one pot, it's fun to eat and of course it's full of flavour! It's also a good way to make more expensive ingredients like lobster and crab last because they are combined with cheaper products like corn and potatoes.
INGREDIENTS
3 lemons for shared use
1/2 cup Old Bay seasoning and more for garnish
8 crushed garlic cloves
1 onion peeled and cut into 6 pieces
1 pound of small Yukon Gold potatoes cut in half
4 cobs of corn on the cob cut into 3-4 inch pieces
3 lobster tails
1 pound of cleaned clams
1 pound of pre-cooked crab legs
1 pound of smoked sausages cut into 1-inch pieces, preferably kielbasa or andouilles
1 pound of peeled and deveined shrimp (leave tail on)
3 tablespoons of butter
2 tablespoons chopped parsley
INSTRUCTIONS
Cut 2 of the lemons into quarters. Cut the rest of the lemon into wedges and reserve the wedges for garnish.
Fill a large jar with 14-16 cups of water. Place the 2 quartered lemons in the water with the Old Bay Seasoning, garlic and onion. Bring to a boil.
Add the potatoes to the pot and cook for 8 minutes.
Add the lobster tails and cook for 5 minutes.
Add the clams, crab and corn and cook for 5 minutes.
Add shrimp and sausage and cook for 2 to 3 minutes.
Drain the seafood mixture from the pot, reserving 1 cup of broth.
Melt the butter in a small bowl and whisk it into the reserved broth. Pour the broth over the seafood mixture.
Decorate with chopped parsley and lemon wedges. Sprinkle with additional Old Bay seasoning to taste and serve immediately.