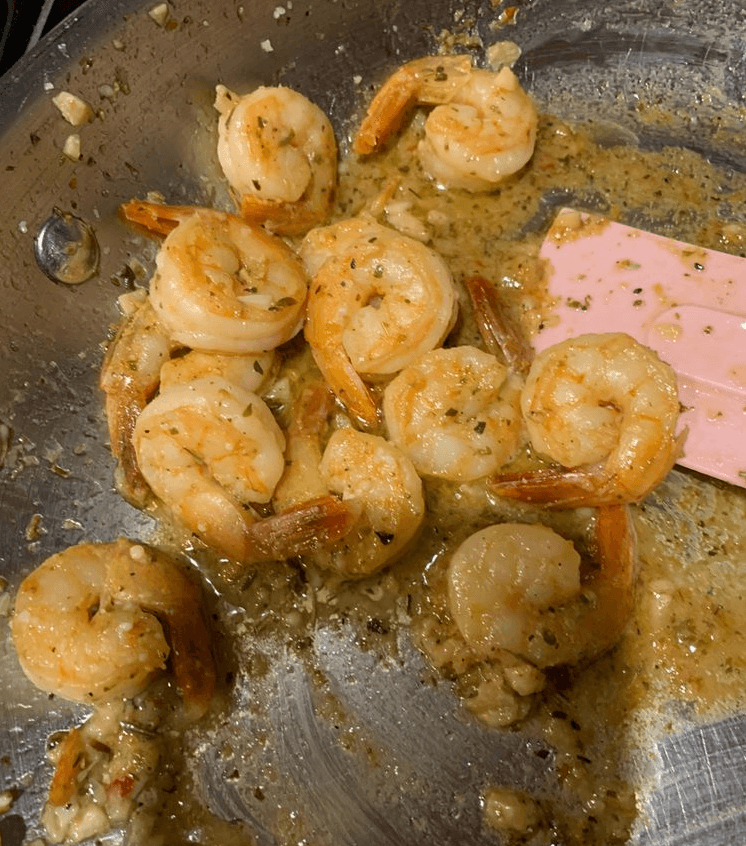 Parmesan Garlic Shrimp comes together in just 15 minutes and pack in the delicious flavors or garlic, butter, Parmesan cheese, and Italian spices for a simple shrimp dish that tastes amazing. Pair it with some zucchini noodles or roasted cauliflower.
Am I the only one who can't think about shrimp without thinking about Forrest Gump. Every time I think about making it, this simultaneously runs through my mind. Luckily though, I love shrimp and this just gives me more ideas for how to cook it.
Well, today we are going to add to the list of amazing shrimp dishes with this incredible roasted Garlic Parmesan Shrimp. Everything goes in the oven on a sheet pan and in less than 10 minutes, you have the most delicious shrimp dish packed with all the garlic, butter, and Parmesan flavors you love.
This dish works warm and also works as a cold or room temperature dish with cocktail sauce or marinara. I make it for dinner all the time with garlic spaghetti squash and a big salad. It's also great to serve as an appetizer when we have friends over since shrimp is always a huge hit at parties and adding the Parmesan cheese makes it stand out from a traditional cold shrimp cocktail.
1.33 lbs. raw shrimp, peeled and deveined
2 tbsp melted butter (or olive oil)
3 cloves garlic, minced
1 tsp. Italian seasoning
1/4 cup freshly grated Parmesan
Salt and pepper
1 lemon, juice
1Preheat the oven to 400 degrees.
2Toss the shrimp with the melted butter, garlic, Italian seasoning, and Parmesan cheese. Place in a single layer on a baking sheet.
3Cook for 6-8 minutes until cooked through. Serve with fresh lemon juice.