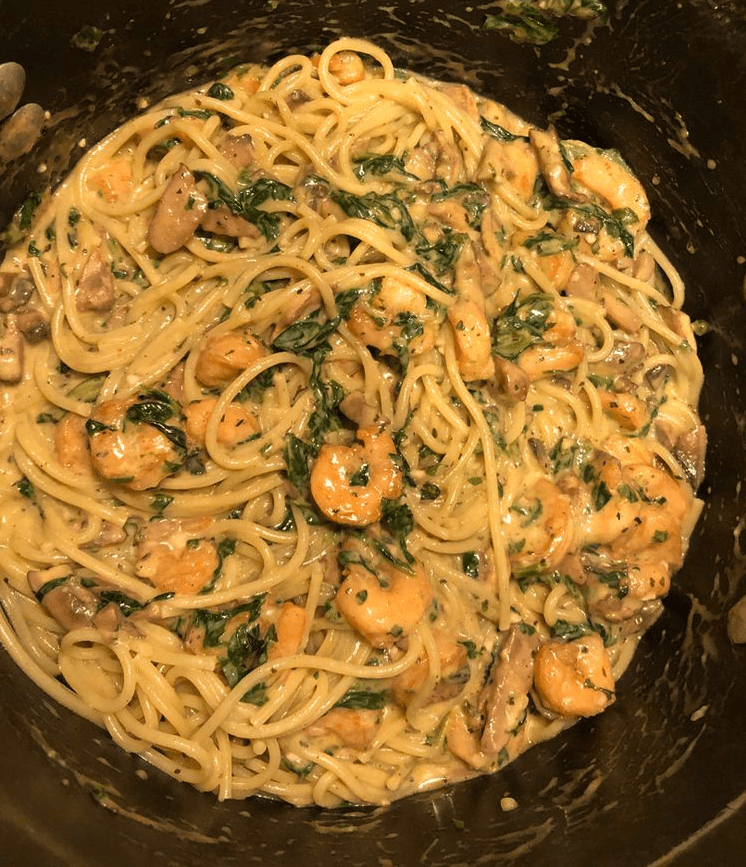 This recipe is a hot one, but delicious! If you are weak of tongue, then divide the amounts of peppers in half. Better to add more than spoil your creation! Bay scallops are preferred, but the larger sea scallops can be used if they are cut in half. This dish can also be placed in a casserole dish and placed under the broiler until top turns golden brown!
Lots of people have commented on this being too peppery. Most people, however, like the consistency of the sauce. I think I've found a nice balance.
this recipe is great. The first time I made it I left out the white pepper and it was perfect. The second time I made it at my sisters and found it oo peppery. I now leave out the white pepper.
This recipe is Very Good! I used 2cups of half-&-half and 2 cups of milk. I made with 1lb scallops and 0.5lb shrimps. I did not add much more of other spice (pepper) but with addition of 1/2tsp of cajun spice.
INGREDIENTS :
– 12 raw of shrimps (as many as you'd like, I like having a lot in my pasta)
– 1 serving of pasta (preferably a linguine)
– 2 cloves garlic, minced
– 2 tbs. butter
– 1/2 c. heavy cream
– shredded parmesan cheese
– 1/8 tsp. basil
– salt and pepper to taste
– flour (to thicken)
– cajun seasoning
– 1/4 c. parsley
– White wine (not shown)
– olive oil (not shown)
DIRECTIONS :
Heat a saucepan on medium-high heat. Add the butter, a drizzle of olive oil, and a dash of white wine and bring to a boil.
Now add the garlic and cook for another 2 minutes.
Add the shrimps.
Next, season the shrimps with the Cajun seasoning., be generous (to your liking)!
Flip the shrimps when are pink on one side and cook for another minute and remove them from the pan, leaving the liquid.
Slowly start adding the heavy cream, basil, parsley, salt and pepper.
Bring to a boil and whisk in sprinkles of flour until sauce thickens.
Lower heat to medium-low and add shrimp again.
When finished, toss shrimp to coat with sauce and serve over pasta, topping with parmesan cheese.
ENJOY!