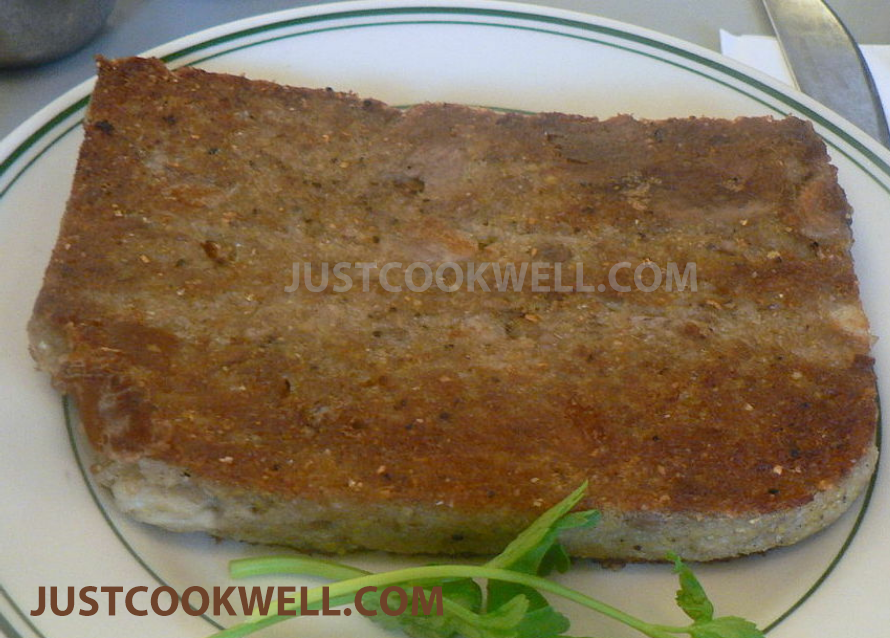 The origin of Scrapple can be traced to the German settler that established themselves near Philadelphia in the 17th and 18th centuries and has become a popular fare throughout the 60s and 70s in the middle eastern states of New Jersey, Maryland, Delaware, Southern New York, and Pennsylvania. This dish is so iconic that Delaware even has an Apple Scrapple Festival dedicated to it every October! It's like tasty slices of seasoned pork. To make scrapple, follow this traditional recipe and serve instead of bacon or sausage for breakfast.
Serves 4-6 | Prep time 15 minutes | Cook time 10 minutes
Ingredients
1 ½ pounds ground beef
2 cups yellow cornmeal
¼ teaspoon basil
2 teaspoons sage
1 tablespoon salt
½ teaspoon garlic powder
½ teaspoon marjoram
1 tablespoon black pepper
1½ teaspoons nutmeg A pinch of clove powder
½ cup water
½ teaspoon onion powder
Directions
Place a pot over medium heat and add the
hamburger meat and some water. Cook the meat until tender and almost grey.
Drain the juice from the hamburger meat and keep half the juice to use as stock.
In another pot, bring the stock to a boil and add the cornmeal, stirring quickly.
When the stock has thickened, add the hamburger meat and fully incorporate into the mixture.
Add the remaining seasonings and continue to stir for approximately 30 minutes.
Remove from heat and pour the hamburger meat carefully into loaf pans.
Place in refrigerator for 6–8 hours or overnight so that it solidifies.
Before serving, slice the scrapple in ½-inch-thick slices and fry it in a frying pan.
You can serve it with your favorite dipping sauce or as a side to your breakfast eggs.