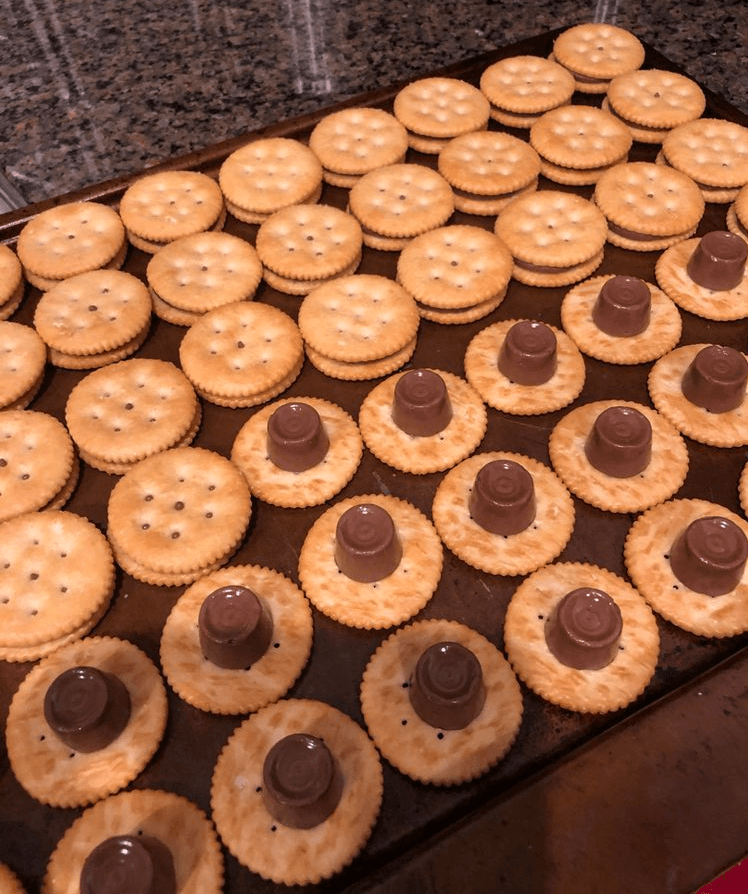 Need a Rolo recipe? Who doesn't, right ? Ritz and Rolo ?! I am sold!! Well here you go candy and cracker addicts.
It's Tuesday! A good day to make life taste better! And that means that sometimes things just need to be easy, simple, uncomplicated. With just 2 ingredients.
I usually give you guys a page full of dialogue, but sometimes I think just sharing dessert is enough.
Rolo Stuffed Ritz Crackers are definitely a unique party snack idea that's incredibly easy to make, and if you ever need a last minute treat for anything, you'll be happy to have this idea in your back pocket. I will never be able to look at Rolo candy and Ritz Cracker the same way again.
Ingredients:
10 Rolo Candies
20 Ritz Crackers
Instructions:
1. Preheat oven to 350 degrees F.
2. Place half of the Ritz crackers on a baking sheet face side down, and top each one with a Rolo candy.
3. Bake for 3-5 minutes, until chocolate is soft and not melted.
4. Remove from the oven and immediately top with remaining crackers, and press down to create a sandwich.
5. Cool completely.