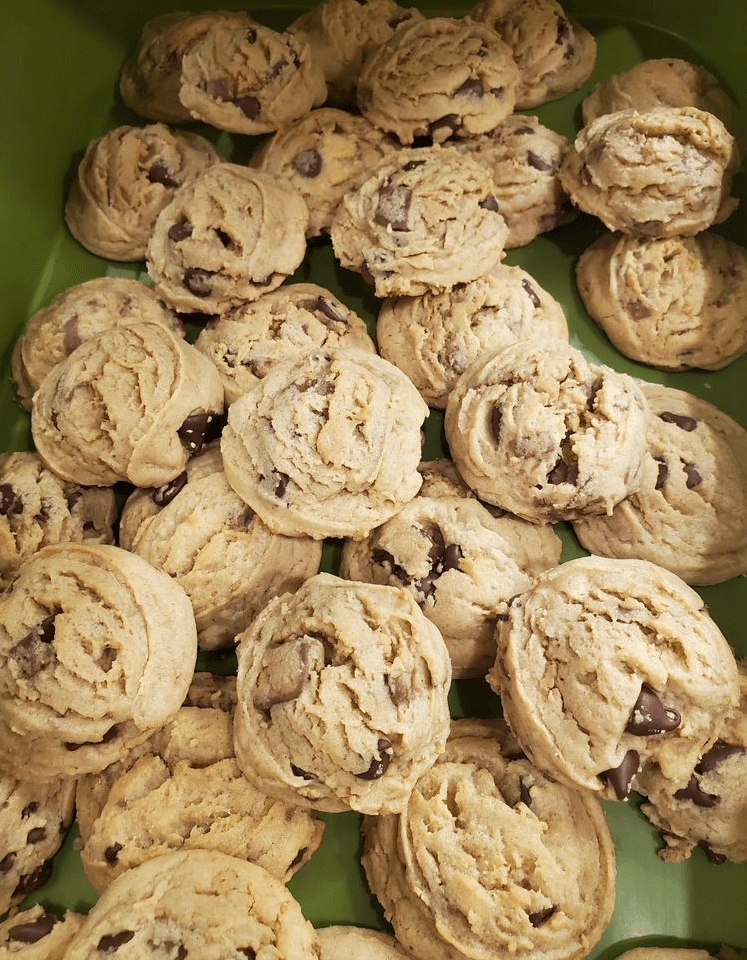 Reese's Peanut Butter Pudding Cookies are soft and chewy peanut butter cookies made with a mixture of vanilla pudding and chopped Reese's peanut butter cups!
Reese's Peanut Butter Pudding Cookies are one of those recipes that you absolutely must try. I love peanut butter cookies. My chocolate chip peanut butter cookie recipe was made in my house way more times than I would like to admit and I loved it so much that I never really tried any other recipes.
One day I started to think that many of my other favorite cookies had a pudding mix in them and I wondered why I had never tried making peanut butter cookies with pudding. So I gave it a try and the result is absolutely delicious!
Ingredients
2 1/4 cups all-purpose flour
1 teaspoon baking soda
1/2 teaspoon salt
1 can (3.4 oz) instant vanilla pudding
3/4 cup unsalted butter, softened
1/2 cup creamy peanut butter
1/2 cup sugar
1/2 cup light brown sugar
2 large eggs
1 teaspoon vanilla
1 tablespoon honey
1 cup peanut butter chips
1 cup Reece's Pieces candy
1 cup chocolate chips (optional – I did not add them)
Instructions
Preheat oven to 350 degrees.
In a medium bowl, whisk together flour, baking soda, salt and pudding, set aside.
Beat butter, peanut butter, sugar and brown sugar on medium speed until fluffy.
Add eggs.
Add vanilla.
Add honey.
Reduce speed to low and add flour mixture. Beat to combine.
Add peanut butter chips (and chocolate chips if using), and Reese's pieces. Mix together.
Roll about 1 tablespoon of dough into a 1-inch ball between your palms, then place on a baking sheet.
Flatten the dough balls.
Bake for 10 minutes.