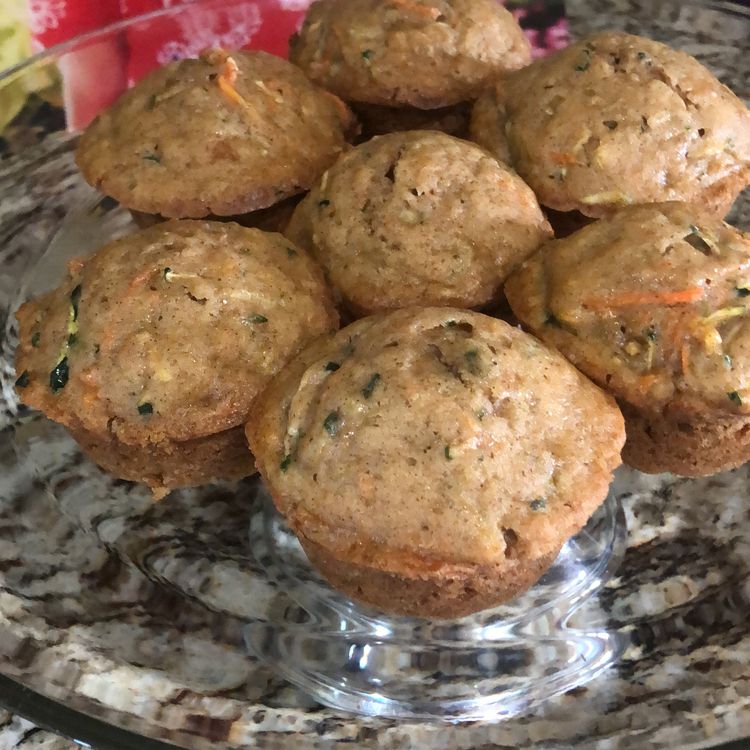 "These are deliciously moist muffins that that'll disappear quickly! Use carrot or zucchini, or both if you prefer. I make a batch of each, then put some in the freezer (in Ziploc bags) for later, which usually isn't very long! My entire family just loves them!"
Not extraordinary just uncommonly dependably good. I basically changed nothing; just had to work with scaling down this huge recipe to better suit my needs.
These were great muffins- very moist. I think next time I will try using half oil half applesauce as they were a little greasy on the paper liners. Good taste combination though- will make these again.
Make the big batch. They won't last! I read lots of reviews and my favorite changes are replacing 1/2 of the flour with white whole wheat flour and replacing 1/2 of the oil with unsweetened applesauce.
Ingredients
4 1/2 cups all-purpose flour
2 1/2 cups white sugar
1 tablespoon baking powder
1 tablespoon baking soda
1 tablespoon ground cinnamon
1 1/2 teaspoons salt
2 cups vegetable oil
6 eggs
3 cups shredded zucchini
1 (20 ounce) can crushed pineapple, drained
3 teaspoons vanilla extract
Directions
Preheat oven to 325 degrees F (165 degrees C). Grease and flour 4 muffin pans, or use paper liners.
In a large bowl, combine flour, sugar, baking powder, baking soda, cinnamon and salt. Make a well in the center, and pour in the oil, eggs, zucchini, pineapple and vanilla. Mix until smooth. Fill muffin cups 2/3 to 3/4 full.
Bake in the preheated oven for 20 to 25 minutes, or until a toothpick inserted into the center comes out clean.