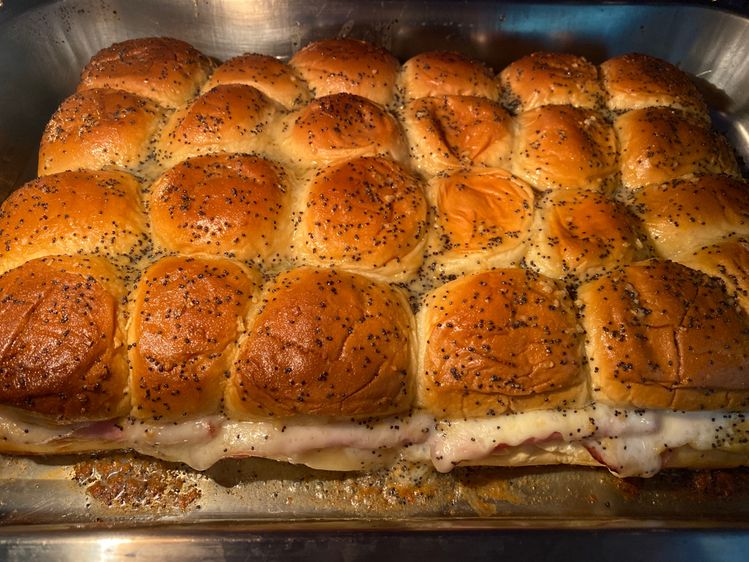 This is a delicious and easy sandwich that gets rave reviews from my husband and brother. The garlic mayo is both easy and delicious.
Superb. Based on comments read and my one Philly Phriend, I made six sandwiches. Two with provolone, two with mozarella, and (Philly) two with cheeze whiz. Provolone and mozarella were equal in outstanding taste.
this is a pretty good recipe. As suggested by another reviewer it tastes great if you add steak seasoning on the meat in the Am and let it sit until dinner time and then there is no need to season with the salt and pepper.
Wow … is the bottom line on this recipe. Only change was using my recipe instead of the Garlic Mayo. It is quite similar but has prepared horseradish and a few additional ingredients. Thanks for sharing your recipe, Tera … fantastic!!
I can't even begin to describe how good these were. I've wanted to try making Philly cheesesteak sandwiches for literally years and finally was brave enough to try them tonight
INGREDIENTS :
1 1/2 lb thin slices of fondue beef
2 tbsp. tablespoon olive oil
8 oz white mushrooms, thinly sliced
1 large onion, thinly sliced
1/4 cup chicken broth
2 large spoon Worcestershire sauce
1 cup grated provolone or mozzarella cheese
4 submarine buns of 23 cm
Iceberg lettuce, minced to taste
Salt and pepper
INSTRUCTIONS :
Put the grill at the center of the oven. Preheat the oven to broiler.
In a great skillet over top heat, roan the meat in the oil, breaking it up with a wooden spoon. Salt and pepper. Reserve on a plate.
In the same skillet, brown the mushrooms and onion. Add more oil as needed. Salt and pepper. Return the meat to the pan.
Add the broth, sauce and mix well . Adjust seasoning . Sprinkle with cheese and let it melt. Remove the pan from the heat.
Open the breads and place them flat on a baking sheet. Toast the buns in the oven on every part .
Place each loaf on a plate. Top with lettuce and top with meat mixture. Drizzle with the cooking juices . ENJOY