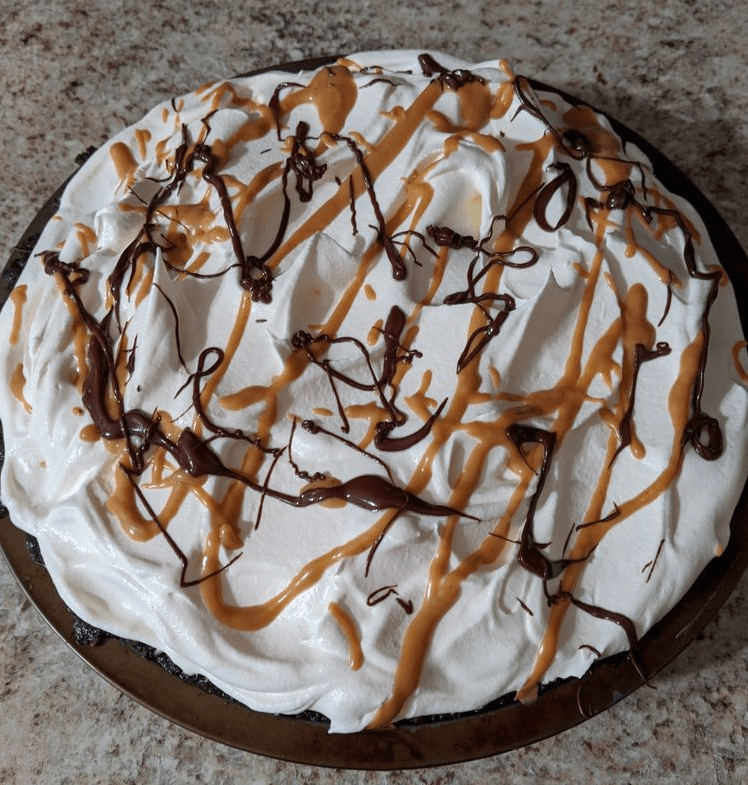 We think cream pies are absolutely irresistible, and we have yet to meet one that we didn't like. Banana cream, Boston cream, key lime, chocolate cream pie, cut a big slice, grab a fork and dive right in! If you like cream pies, you'll love this one. This Peanut Butter Cream Pie is nutty, sweet, and decadently creamy, perfect for just about any occasion or no occasion at all!
The combination of salty and sweet is really a match made in dessert heaven. We like to keep this simple by using a store-bought graham cracker pie crust, or better yet a chocolate pie crust because we all know how well chocolate and peanut butter work together. This pie will be a winner at any shindig – you might want to make two if you're looking to share!
Peanut Butter Cream Pie
Active: 10 minutes; Inactive: 2 hours to prepare serves 6-8
INGREDIENTS
1 9-inch graham cracker pie crust
1 cup creamy peanut butter
8 oz cream cheese, softened
1 cup powdered sugar
8 oz frozen whipped topping, thawed and divided
2 tablespoons powdered sugar
1 tablespoon creamy peanut butter
PREPARATION
Beat cream cheese and peanut butter until creamy and smooth. Add powdered sugar and beat until well-combined.
Fold in ½ of whipped topping until just combined. Pour filling into pre-made graham cracker crust. Spread remaining whipped topping over filling.
In a small bowl, combine 2 tablespoons powdered sugar with 1 tablespoon peanut butter. Stir until small crumbs form. Sprinkle crumbs over top of pie.
Refrigerate for 2 hours or overnight. Enjoy!