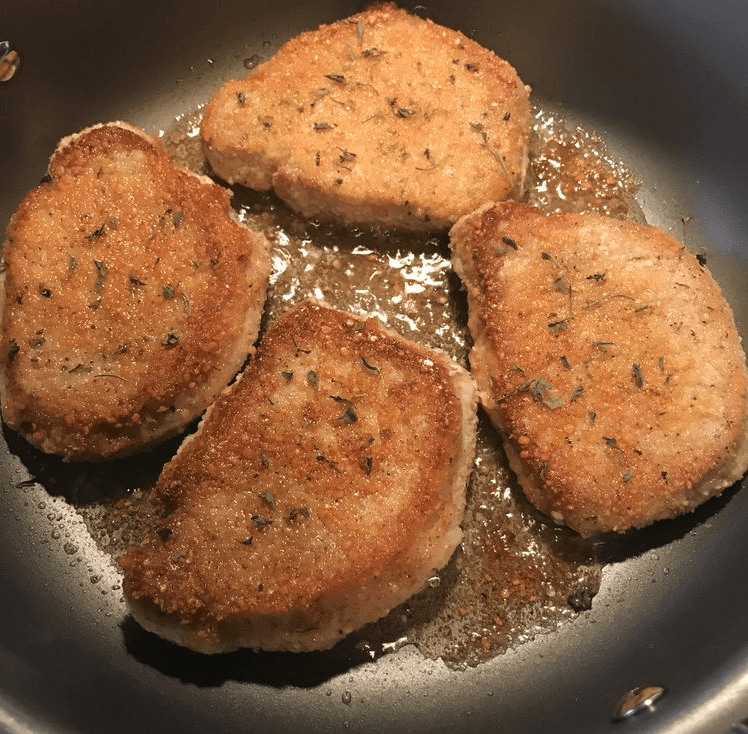 Pork chops with a delicious Parmesan cheese crust.
Made this recipe with a little twist. Added Worcestershire sauce to egg batter and bread crumbs to the Parmesan mixture. Came out amazing!
I did make a slight change.. but I do this for all my recipes which call for bread crumbs. I crush butter/garlic croutons insteadl. I have made this several times and it has always been a really big hit. I will definitely be making this again!
I added just a few changes and it was fabulous! I did a mixture of 1/4 cup parmesan and 1/4 cup panko. Instead of Cajun seasoning I used Lawry's Seasoning. Nice flavor and juicy!
Ingredients
1 serving cooking spray
1 egg
1/4 cup grated Parmesan cheese
1 teaspoon Cajun seasoning
2 boneless pork chops, trimmed
Directions
Preheat oven to 350 degrees F (175 degrees C). Spray a baking dish with cooking spray.
Whisk egg in a shallow bowl.
Mix Parmesan cheese and Cajun seasoning together on a plate.
Dip each pork chop into egg. Press into Parmesan mixture until coated on both sides. Place in the prepared baking dish.
Bake in the preheated oven until golden and an instant-read thermometer inserted into the center reads at least 145 degrees F (63 degrees C), 35 to 40 minutes.