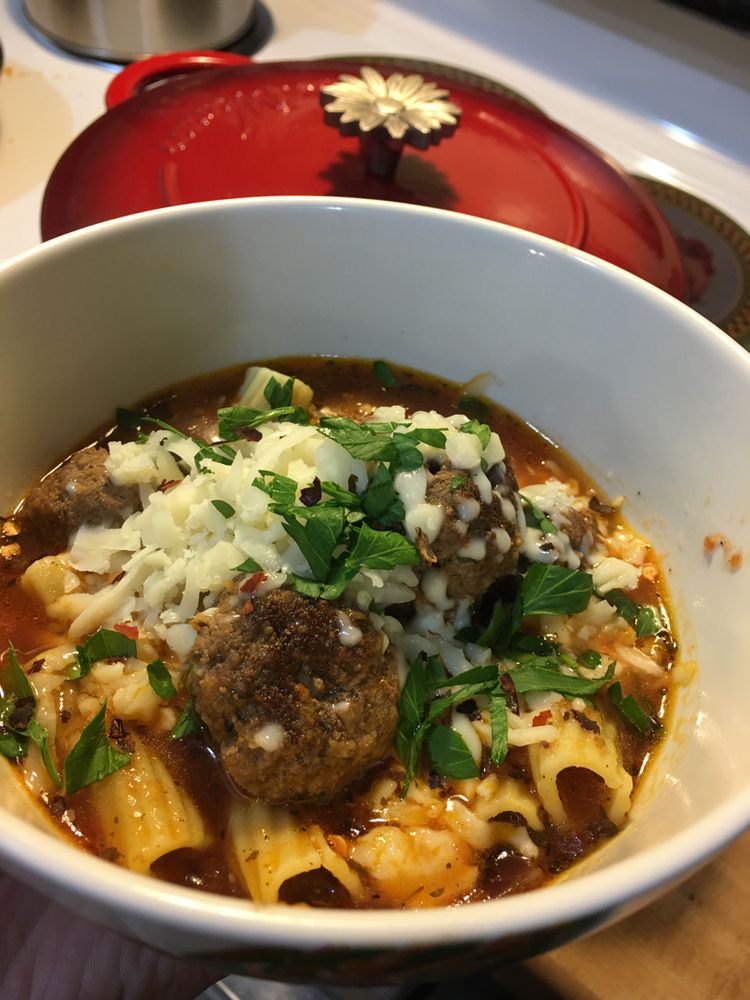 Ingredients
4 cups of beef broth
            4 sprigs of fresh Thyme
            6 medium sized red potatoes, peeled and chopped
            20 frozen meatballs
            2 tsp Worcestershire Sauce
            2 stalks of celery chopped
            3 carrots, peeled and chopped
            1 onion chopped
            Salt and pepper to taste
Instructions
FIRST STEP:
Peel and chop the vegetables
Pour the beef broth into the slow cooker
SECOND STEP:
Add in the meatballs
Add the vegetables and stir to combine
THIRD STEP:
Add the seasonings
Optional, add in two teaspoons of hot sauce if you want a kick.
Cook on low for 6 to 8 hours or on high for 4 hours
Enjoy!
Notes
Serve with white buttered bread. A crispy dinner roll or breadsticks. This could be served in bread bowls, if you thicken the broth a little bit.
Nutrition Information:
Serving Size: 1
Amount Per Serving: Calories: 80Total Fat: 20gSaturated Fat: 12gTrans Fat: 8gCholesterol: 260mgSodium: 40mgCarbohydrates: 140gSugar: 10gProtein: 12g