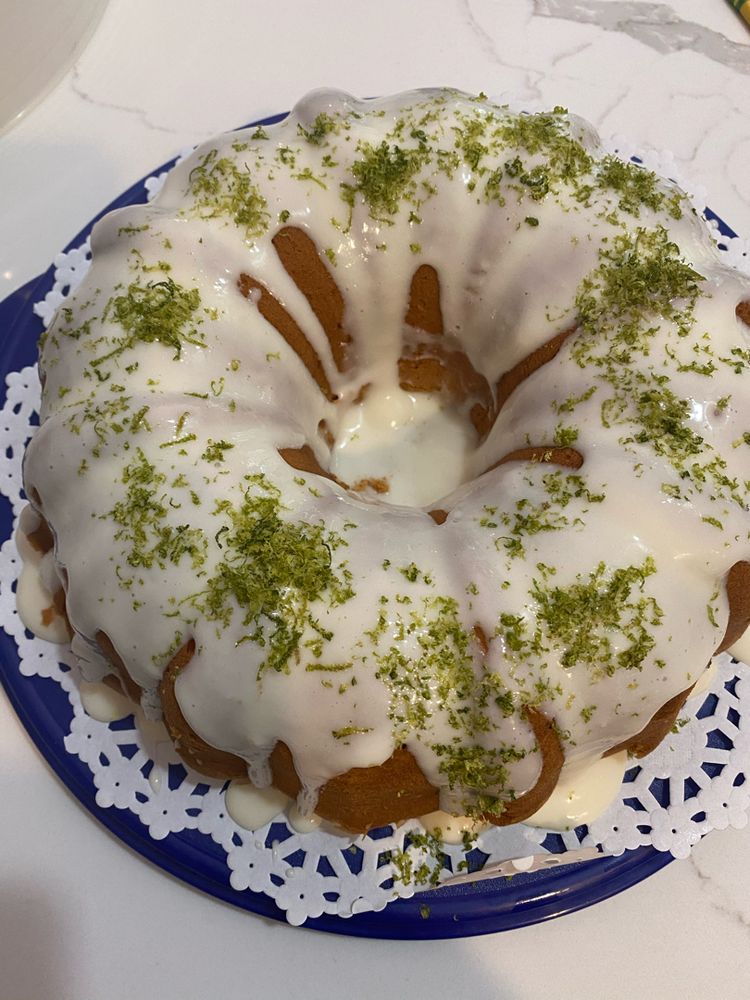 easy and sooo goood! Vanilla extract may be substituted with lemon extract.
Since moving south I've fallen in love with key lime pie and have been searching for and making recipes for this delight ever since. This has to be the best tasting one I've come across thus far. It help too that it's so easy to make.
Pretty good. More like a key lime cheescake. I don't understand why people think it was too tart–I added more lime juice and zest than the recipe called for! The wipped topping beats any you'll ever find in the store.
Half say too tart half say just fine. I discovered that hand squeezing made a mild key lime pie/cheesecake whereas an electric jucier made the pie more tart. I suspect more oils are extracted with the juicer.
I can't believe I made something that tastes this amazing! I am a key lime pie aficianado and this way the best I've ever had. And not too sweet! Very tart and delicious.
Ingredients :
1 (18.25 ounce) package white cake mix
3 egg whites
1 (10 fluid ounce) can frozen margarita mix (such as Bacardi(R)), thawed
2 tablespoons vegetable oil
1 tablespoon grated lime peel
1 tablespoon lime juice
1 (8 ounce) package cream cheese, softened
1/2 cup unsalted butter, softened
1 tablespoon grated lemon peel
1 tablespoon lime juice
5 cups confectioners' sugar
Directions :
Preheat oven to 350 degrees F (175 degrees C). Grease and flour a 9×13-inch cake pan.
In a large mixing bowl, beat together the cake mix, egg whites, frozen margarita mix, vegetable oil, lime zest, and 1 tablespoon lime juice. Pour the batter into the prepared pan.
Bake in the preheated oven until a toothpick inserted into the center shows moist crumbs, 30 to 35 minutes. Cake will be very moist. Cool in the pan.
To make frosting, beat the cream cheese and butter together until light and fluffy, and stir in the lemon peel and 1 tablespoon of lime juice. Beat in the confectioners' sugar, 1 cup at a time, scraping the sides of the bowl thoroughly with a spatula after each addition. Spread the frosting over the cooled cake.