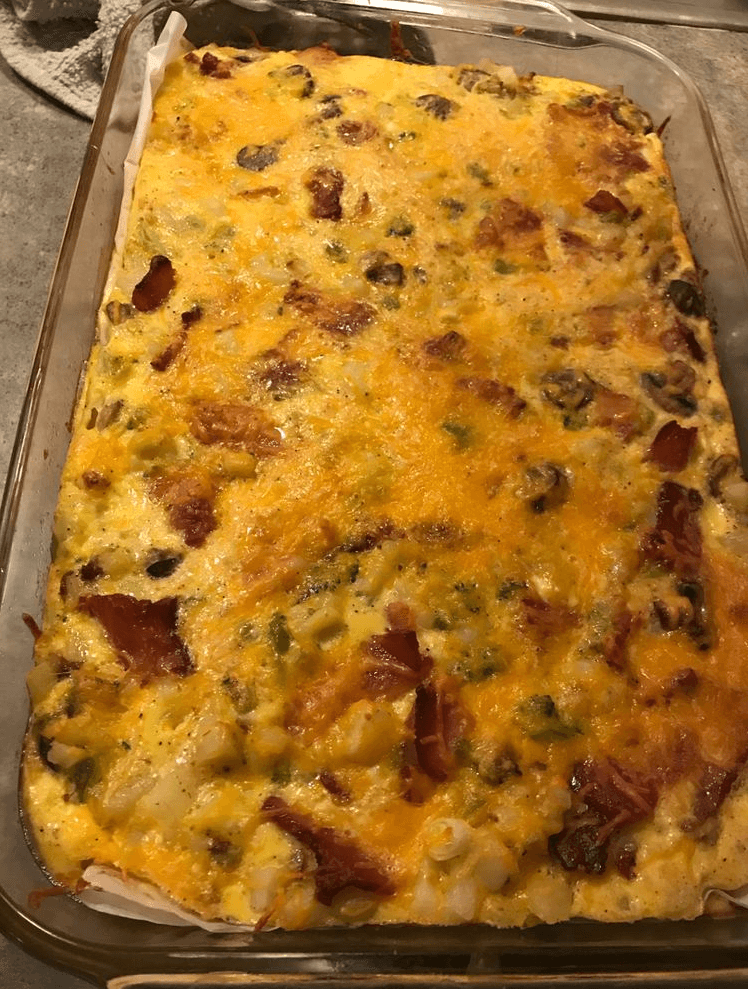 Preparation time: 25 min | Cooking time: 49 min | Total: 1 hr 14 min | Portions: 10 | Yield: 1 portion of 9×13 inches
A sausage breakfast casserole is perfect when you need to feed a crowd first thing in the morning. In a casserole, sausages, eggs and hash browns are fried, then covered with cheese and baked to a golden, sticky color. Serve with a fresh fruit salad (or skewers for quick service) and bring in the coffee (or mimosas)! This perfect breakfast casserole, with no fuss, will get your day off to a great start. It's a very accommodating recipe, and you can change it according to your choice or what you have on hand.
Ingredients :
(1) one serving of cooking spray
2 pounds of hot breakfast sausages
1 package of frozen hash browns
2 cups grated cheddar cheese
1 can of green chilli peppers
(8) large eggs
2 cups of milk
1 teaspoon of salt
½ tsp ground black pepper
½ teaspoon onion powder
½ tsp. garlic powder
Itinerary :
Preheat the oven to approximately 175 degrees C (350 degrees F). Grease a 9×13 inch baking dish with cooking spray.
In a large skillet, cook the sausage. Stir occasionally until it is no longer pink, for 6 to 8 minutes.
In the same skillet, cook and stir the hash browns until lightly browned, about 8 minutes. Place the hash browns in the baking dish; garnish with the sausage, grated cheddar cheese and green peppers.
In a cup, whisk together the eggs, milk, salt, pepper, onion powder and garlic powder. Pour the hash brown potato mixture over it.
In the preheated oven, bake uncovered for 35 to 40 minutes until the mixture is bubbling and the top is golden brown.
Note:
The best thing about this casserole is that you can prepare them the day before and make them. Just put it in the fridge and let it rest, it will be ready when you wake up the next day.
With this recipe, the sky is the limit. Use any kind of fried (or smoked) sausage. Replace last night's tacos with turkey sausage, ham, bacon or even leftover ground beef.
Nutritional Information :
Per serving: 480.5 calories; 228.3 mg cholesterol; 1516.1 mg sodium; 26.6 g protein; 20.7 g carbohydrates.