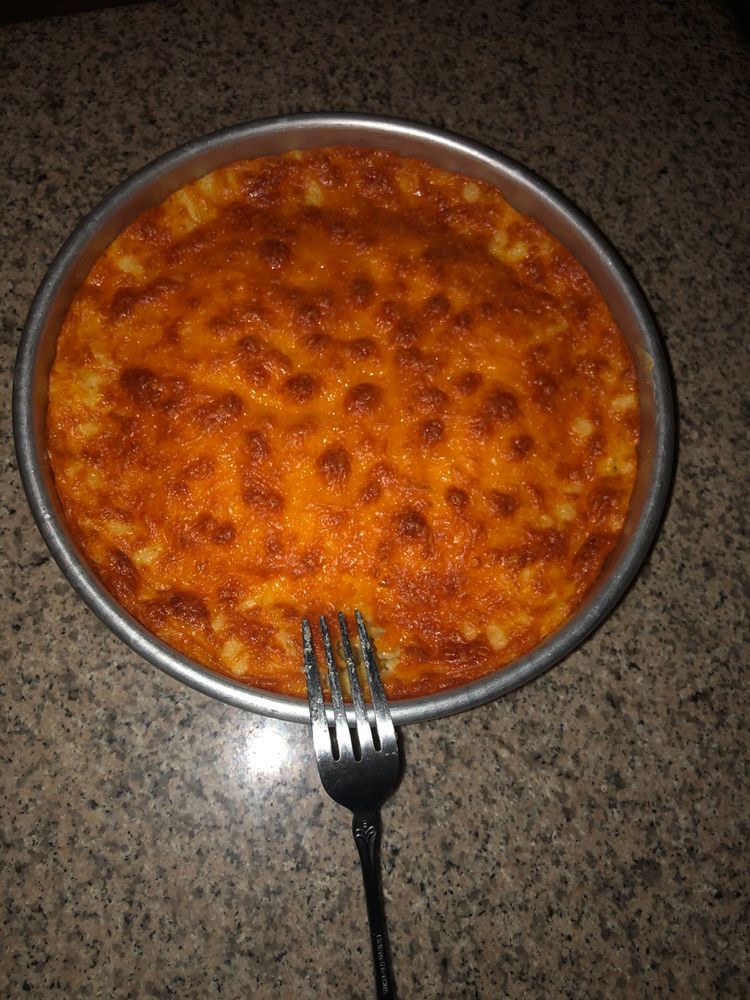 Very intense, rich dish due to the sharpness of the cheeses melded with spicy, creamy, and tangy flavors.
This was THE BEST macaroni and cheese I've ever tasted! I cut back on the fat by draining and discarding the bacon grease and using non-fat cream cheese and non-fat sour cream elsewhere in the recipe.
WOW! Only 3 stars because…This recipe took 2 hours to prepare BEFORE putting it into the oven. (11:38am in the pan at 1:40pm) It also seems to dirty lots of dishes! BUT.. it is SUPER YUMMY!!! Will make again when I have more time
Excellent mac and cheese. This was very filling. Like the other posting, I would double the bread crumb mixture.
This was a good recipe. I had to change a few things just out of necessity. I used cheddar cheese and what I had left of some Parmesan. I really like the topping of this but the prep time does seem long but worth it.
Mac And Cheese Pie
30min to prepare serves 4-6
INGREDIENTS
3 cups Cheddar cheese, grated
2 1/4 cups milk
1 cup cooked ham, cubed
1 cup elbow macaroni, uncooked
1/2 cup original Bisquick mix
2 eggs
1/4 teaspoon salt
Fresh parsley, chopped, to garnish (optional)
PREPARATION
Preheat oven to 400°F and lightly grease a 10-inch deep-dish pie plate. Set aside.
In a large bowl, combine 2 cups of the cheese, the ham, and macaroni and mix together. Spread in pie plate.
In a blender, blend together milk and eggs until smooth. Add bisquick mix and salt and, again, blend until smooth. Pour over mixture in pie plate.
Bake until a knife inserted into the center comes out clean, 35-40 minutes. Sprinkle with remaining cheese and bake until cheese melts, just 1-2 minutes more. Let stand 10 minutes before serving. Sprinkle with parsley, if using. Enjoy!