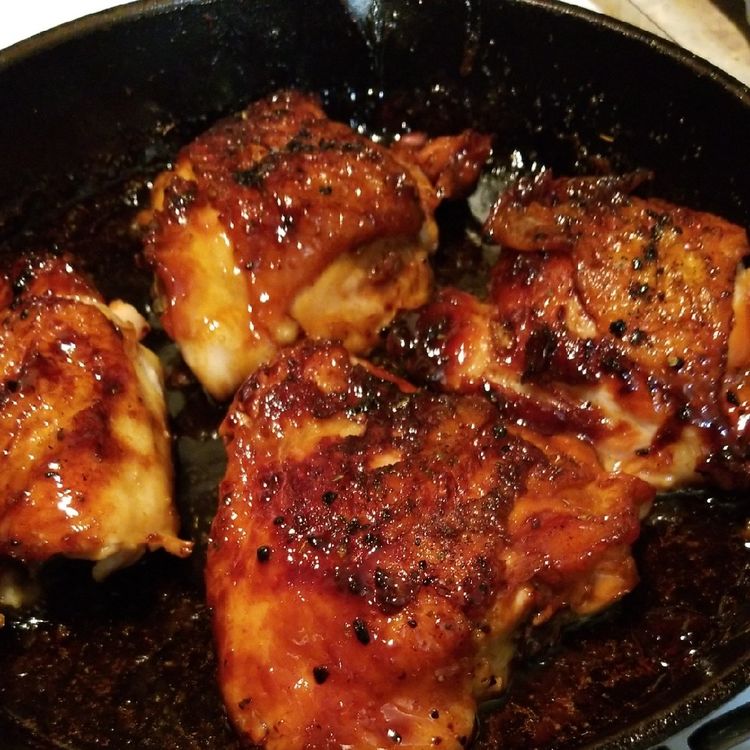 All your favorite flavors of Garlic-Brown Sugar in Chicken form – made in ONE PAN!  So Sweetie, comforting and stinking easy with no clean-up!
This dish was great! Quick to prep and cook with crunchy bites to boot! I used a four pack of thighs but left the sauce as written as I like lots. I will make this again and again.
This one is definitely a keeper. Easy to make, simple ingredients and SO GOOD. I've made it twice this week because my family loves it so much.
Delicious! I would add that you should pour off the chicken grease before putting the chicken in the oven and sprinkled sesame seeds on the chicken before baking. Then I added a few tablespoons of brown sugar to the juices after removing the chicken from the pan, cooked it down to thicken, and drizzled it on the chicken before serving over rice! Mmm!
This sauce looked so delicious, but we were a bit tired of chicken, so I substituted thin pork chops and cooked according to the directions. They were delicious, especially when we spooned the additional sauce over them.
This recipe is great. I added Minced onion and oregano.
Please continue to Next Page (>) for the full list of ingredients and complete cooking instructions.