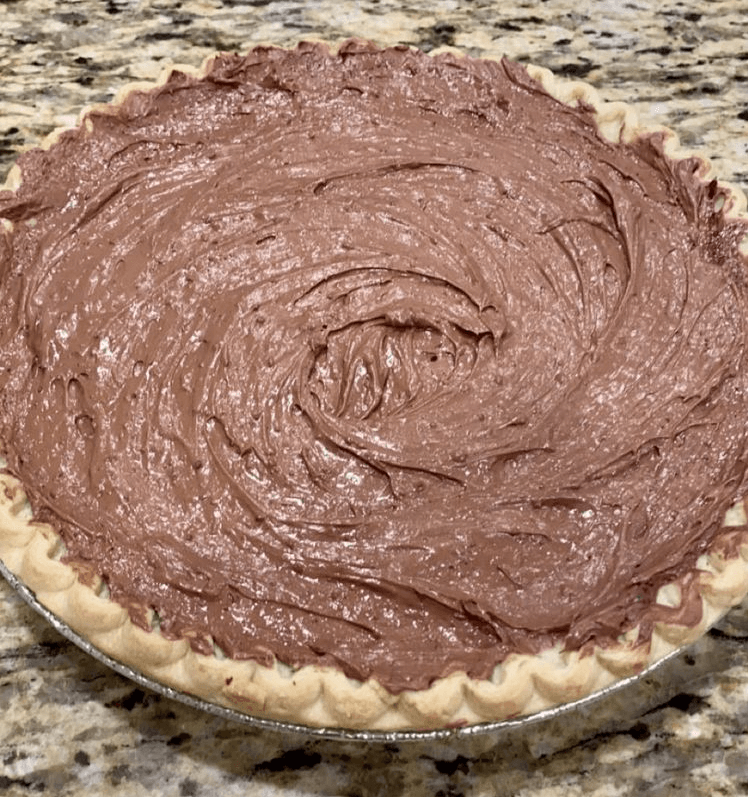 This year, I made three different desserts for Easter dinner, but this chocolate cream pie was the first to go.  Everyone wanted a piece of this simple to make, deeply chocolatey pie!
When it comes to pies, my husband is a big fan of cream pies like banana cream (his favorite).  So it's not surprising that he led the charge for this chocolate cream pie, which is essentially chocolate pudding in an Oreo crust.  But this description doesn't do justice to the beauty of this pie and could lead one to believe that all you need to do is use a pudding mix for the filling and a preformed crust.
There are several reasons why I think a chocolate cream pie is much better if it is made from scratch:
The flavour of the chocolate is much deeper and richer due to the combination of bittersweet AND semi-sweet chocolate.
The balance of sweetness in a homemade chocolate custard is much better than a simple packet of pudding.
During the summer, this is an excellent no-bake chocolate cream pie if you don't bother baking the crust in the oven for 8 to 10 minutes.  I like my crust to be a little crispy, but this step is totally optional.
Can I also clear up a point here?  Not all chocolate pies are the same, although names are often misquoted.  There is the French silk pie, the chocolate satin pie and the chocolate cream pie, and each one is a little different.
The chocolate cream pie, on the other hand, is made of a custard baked and filled with a layer of cornstarch (at least in my recipe). Although similar, the differences in method and ingredients mean that the two varieties of pies have a different taste and texture.
Ingredients
* 1 baked pie crust
* 1 1/2 cup of sugar
* 1/4 cup cornstarch
* 1/4 teaspoon of salt
* 1 can of evaporated milk carnation
* 1 1/2 cups of whole milk
* 4 medium egg yolks
* 6.5 oz of sweet and bitter chocolate
* 2 teaspoons of vanilla
* 2 tablespoons of butter
Instructions
1. Whisk together the milk, egg yolks and dry ingredients.
2. Cook over medium heat until mixture starts to bubble, then remove from heat.
3. Add the chocolate, vanilla and butter.
4. Make a meringue and bake for 9 minutes at 400 F