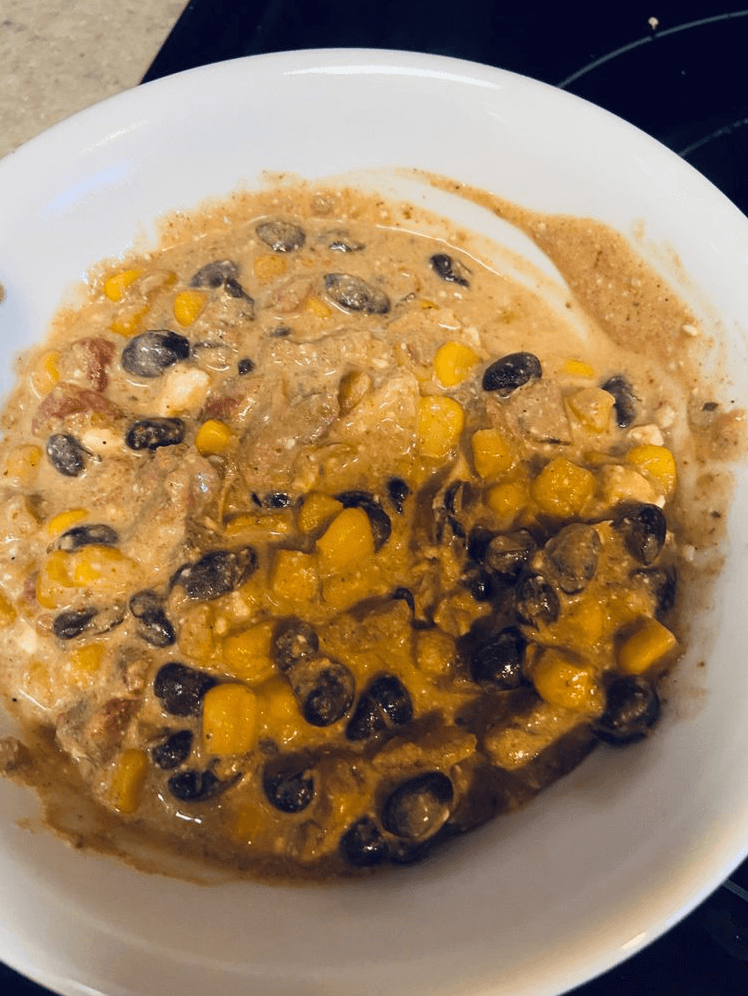 Throw this Crock Pot Cream Cheese Chicken Chili recipe into your slow cooker in the morning and you'll have a delicious chili at dinnertime your whole family will love!
You will love this easy Crock Pot Cream Cheese Chicken Chili recipe! My family's favorite creamy chili!
I LOVE this recipe. Not only is it extremely easy but it is SOOOOO good! One of my favorite meals to eat, especially on a cold night. Or even on a warm one. Doesn't matter, this stuff is good. You can eat it by itself or with tortilla chips like my family likes. YUM!
When the weather starts to cool down, I love making a huge crock pot full of this Crock Pot Cream Cheese Chicken Chili for dinner. It's one of those dishes that everyone in my family likes. It's definitely a crowd pleaser! I've also made this Cream Cheese Chicken Chili for potlucks and chili cook-offs. It's always a hit!
This recipe seemed appropriate to share on this cool, rainy day!
EASY and DELICIOUS
Cream Cheese Chicken Chili
Put 2 chicken breasts in crock pot first
Add 1 can black beans drained and rinsed
1 can corn, undrained
1 10-oz. can Rotel tomatoes w/green Chilis, undrained
1 package ranch dressing mix
1 tsp. cumin
1 Tbsp. chili powder
1 tsp. onion powder
1/2 cup water
On top add 1 8-oz package light cream cheese
Cook on low for 6-8 hours then stir and shred chicken!