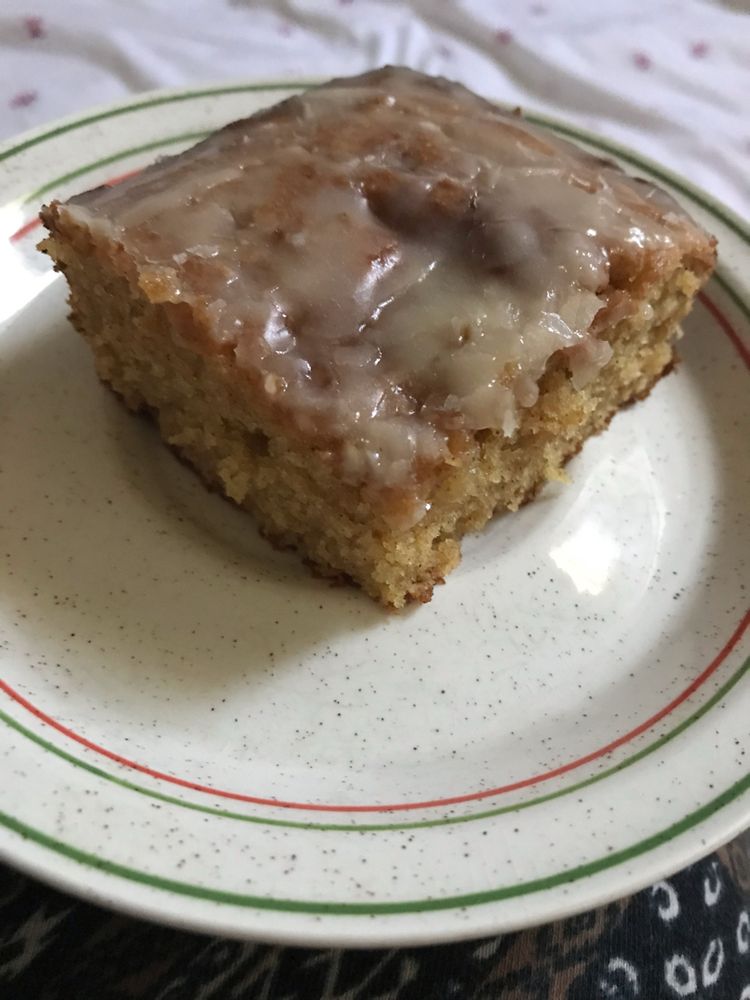 This delicious cake tastes just like a cinnamony honeybun!
This cake was Awesome!!! My husband did not want to share this cake with anyone. Don't expect this cake to hang around long. If you like nuts add some to it I did.
A little too sweet but good cake overall
I rated five stars because my only complaint was how very sweet this was and I am not big on overly sweet treats. BUT… my family is and they loved this cake! So five stars it is!
I followed the recipe exactly except for making in Bundt pan. Three generations of our family loved it!
Many people said this cake was too sweet. I therefore used about a fourth of the brown sugar called for by the recipe but still thought it was sickly sweet. If I had to do it all over again I'd skip the glaze or at least cut back on it.
Ingredients :
(1) (18.25 oz) package yellow cake mix
1 cup buttermilk
(4) eggs
½ tsp baking soda
¾ cup of vegetable oil
1 cup brown sugar
2 tsp ground cinnamon
¾ cup milk
1 tsp vanilla extract
3 cups confectioners' sugar
Directions :
Preheat oven at about 325 degrees F (165 degrees C). Grease a 9×13 inch cake pan.
Whisk the cake mixture, buttermilk, sugar, baking soda, and vegetable oil together in a bowl until well mixed. Stir the brown sugar and cinnamon into a separate bowl. Pour batter into the prepared cake pan, and in some places, spoon the cinnamon sugar onto the mixture. Gently stir the cinnamon sugar into the cake batter using the spoon, leaving sugar mixture streaks and ribbons (don't overmix).
In the preheated oven, bake the cake for 30-35 minutes, or until the toothpick in the center comes out clean. Take the cake from the oven, and use a table knife to punch holes all over the cake.
Whisk milk, vanilla extract, and candy sugar in a bowl to make a smooth and runny frosting, then spread the icing around the cake to soak into the holes. Let the cake cool before serving.