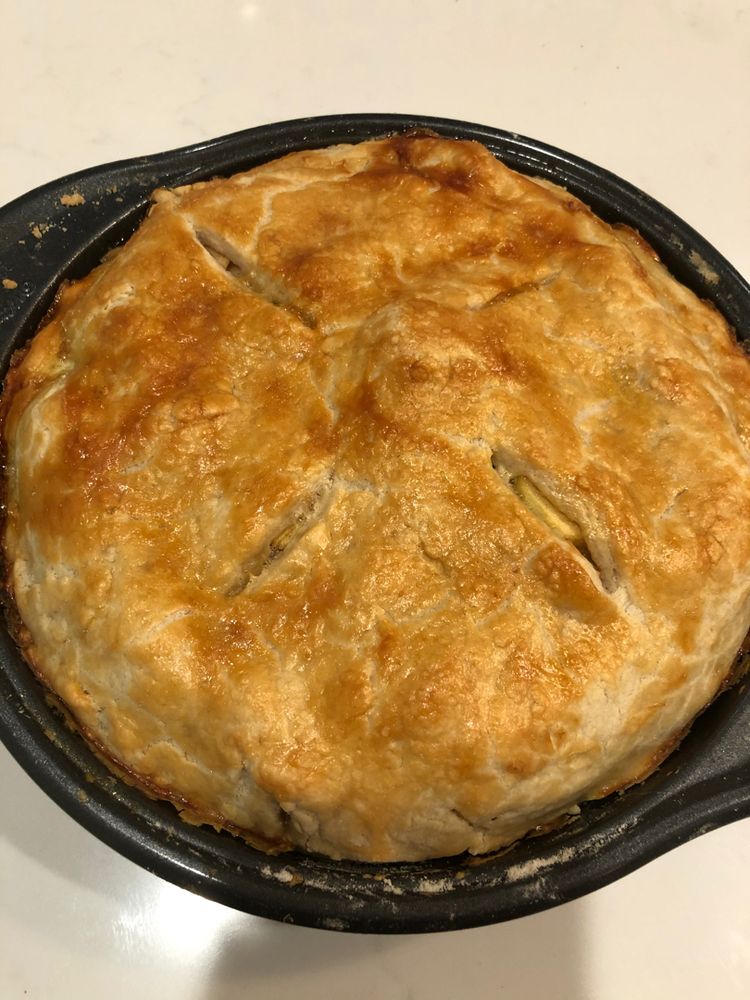 Apple pie is one of those timeless, treasured dishes that generally evokes memories of togetherness and the comforts of home. The inside is sweet and tender while the outside is flaky and slightly crisp, and the spices within give the whole thing an amazing warm and rustic flavor. It's a true American classic.
Making apple pie from scratch can seem like an undertaking… and while it does take a bit of time, none of the steps are really difficult at all. (Especially if you decide to go with store-bought dough. We won't tell anyone if you don't.) The packaged stuff saves time for sure, but make your own and you'll be rewarded with a perfectly buttery and flaky crust. And street cred, of course.
We like our crust with pure butter- no shortening here. We find the end result to be perfectly flaky and flavorful and totally worth any extra time it might take to mix up. A little extra sprinkling of sugar over the top crust is the perfect bit of extra sweetness against the ingredients below.
Our filling is pretty classic. It's spiced with cinnamon and nutmeg and tossed in brown sugar for that caramelly sweet flavor. Lemon juice adds a hint of a tart contrast and keeps those apple slices looking pretty.
There's nothing terribly innovative here, just timeless, quality ingredients prepared in a traditional way. This is the apple pie we all know and love, and this is how you make it in your own home. Happy baking!
Please Head On Over To Next Page Or Open button and don't forget to SHARE with your Facebook friends