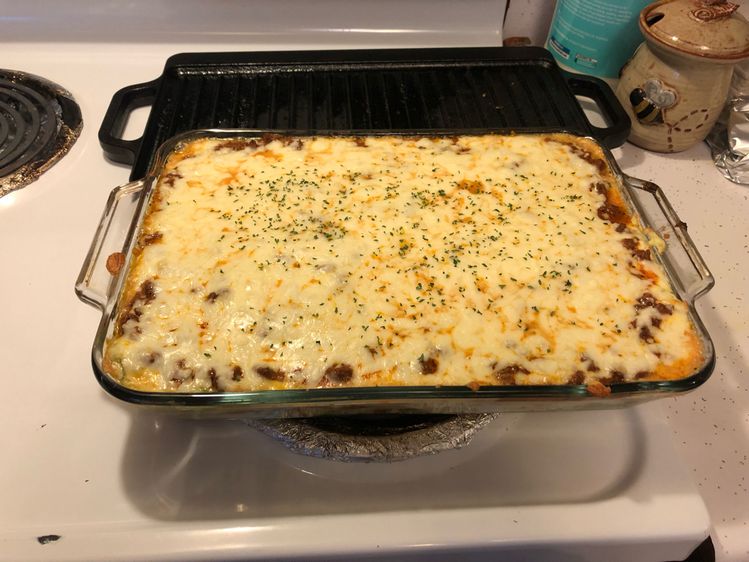 This Low Carb Cheesy Cabbage Casserole is a one pan, easy dinner ready in 30 minutes! The perfect easy keto dinner!
This is one of my favorite easy low carb dinner options. From start to finish it will be in on the table in 30 minutes and only required one pan, talk about easy! I think cabbage is an underused ingredient. I have always loved cabbage rolls. And my all time favorite cabbage soup because they are hardy, inexpensive meals that go a long way.
This One Pan Cabbage Casserole is a low carb version of the classic. Browned meat, chopped cabbage, tomatoes and spices come together to create a healthy, easy comfort food!
Ingredients
1 pound ground beef or turkey, browned and drained
1 small onion, diced
1/2 head of cabbage chopped into medium chunks (roughly 3 cups)
1 (10 ounce) can tomatoes with green chilies (undrained)
1 (8 ounce) can of tomato sauce
1 teaspoon chili powder
1 teaspoon garlic powder
salt and pepper to taste
1 cup shredded cheese (cheddar or colby jack is our favorite)
Instructions
In a medium size skillet brown your beef or turkey over medium heat, drain off any grease.
Add the diced onion and sauté 3-5 minutes.
Add the cabbage, tomatoes with green chili, tomato sauce, spices and stir well.
Cover and reduce heat to medium cooking for 15-18 minutes stirring occasionally.
Top with cheese!