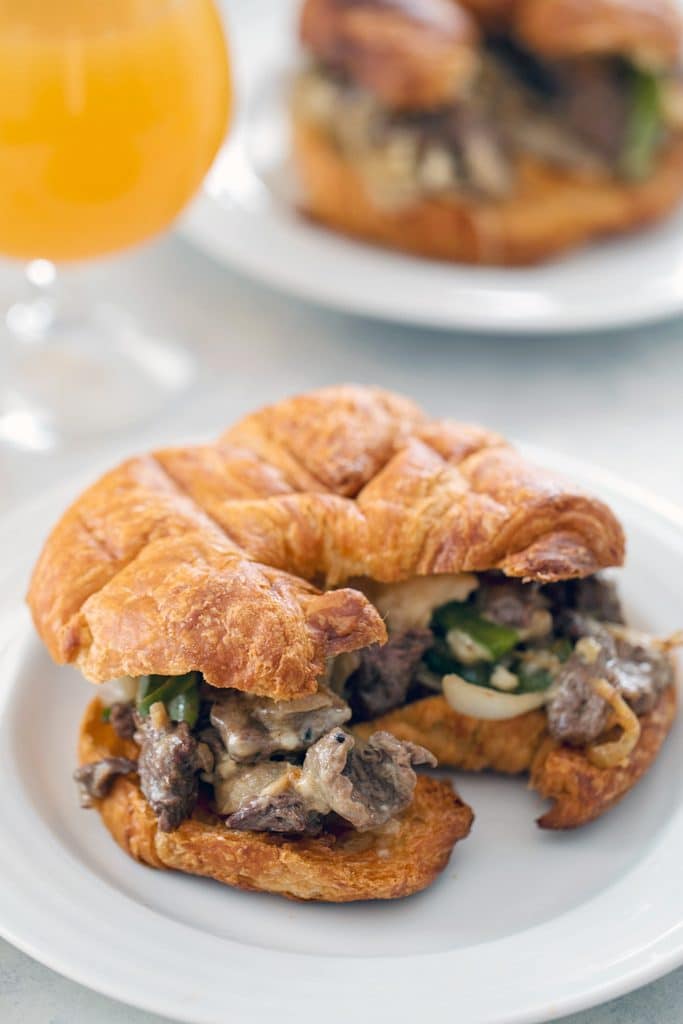 Ingredients
1/2 large white onion, thinly sliced
1/2 large green pepper, thinly sliced
2 tsp minced garlic
1/2 tsp salt
1/4 tsp black pepper
1/2 lb. thinly sliced rib-eye or skirt steak
6 slices sharp cheddar, American, or provolone cheese
2 croissants, lightly toasted
Instructions
Heat olive oil on a griddle or saucepan over medium-high heat. Add onions and peppers and cook until onions are caramelized, about 6 minutes.
Add garlic, salt, and pepper, cook and stir for about 30 seconds. Push the veggies to the side of the pan.
Add steak to pan, cooking while breaking up the meat with the back of 2 spatulas, until no longer pink. Once cooked through, mix in the peppers and onions.
Top the steak and veggies with slices of cheese and let melt.
Divide steak and veggies between the two croissants.
We have more recipes for you, you may like the following ones