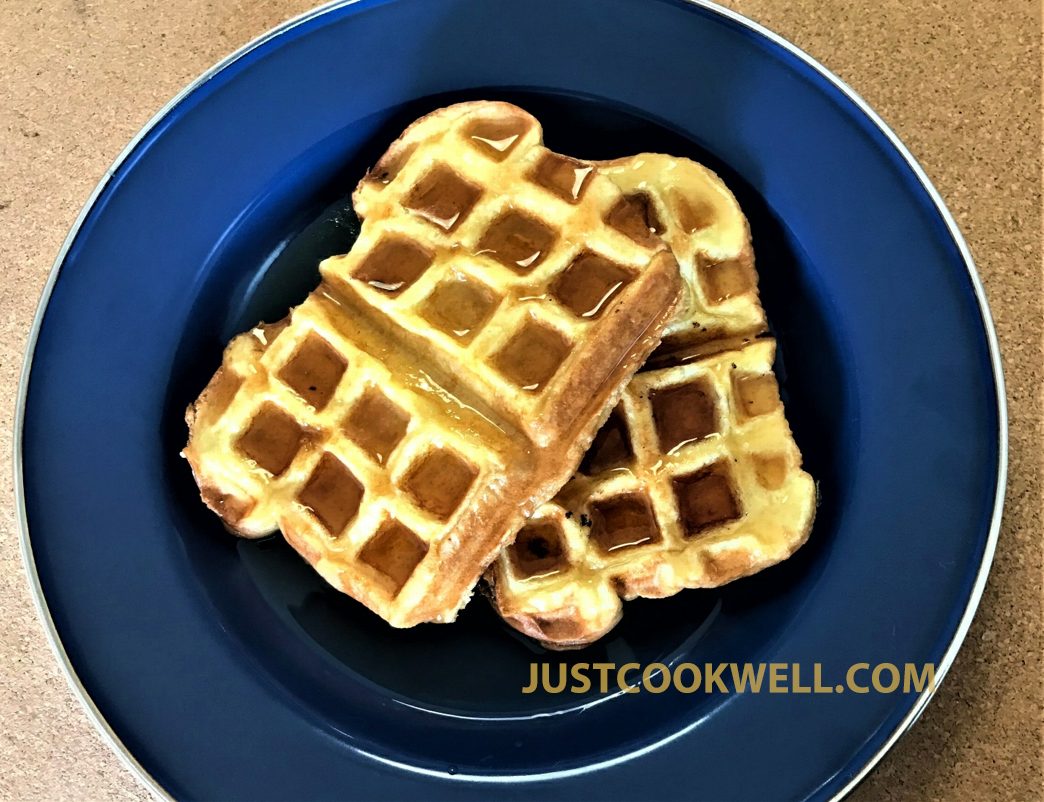 In the mood for a French toast cum waffle breakfast? Enjoy this vintage waffle recipe from 1955; it appeared as an advertisement in Log Cabin Syrup Magazine. This is how this classic and popular recipe was advertised:
"A magic new Log Cabin Syrup recipe that turns bread and butter into waffles! Wonderful, crispy waffles the folks will love for breakfast—the kids will want for lunch—and you'll use often for hurry-up suppers."
Serves 4 | Prep time 10 minutes | Cook time 15 minutes
Ingredients
1 teaspoon sugar
2 eggs
1 cup milk
1 dash salt
Melted butter to taste
6–8 slices bread
Directions
Spread the butter evenly on both sides of the bread slices. Beat the eggs in a mixing bowl.
Add the sugar, milk and salt and combine well.
One by one, dip the bread slices in the mixture to coat evenly.
Preheat your waffle iron.
Place the bread slices in it in batches and cook until evenly brown.
Serve warm with syrup.