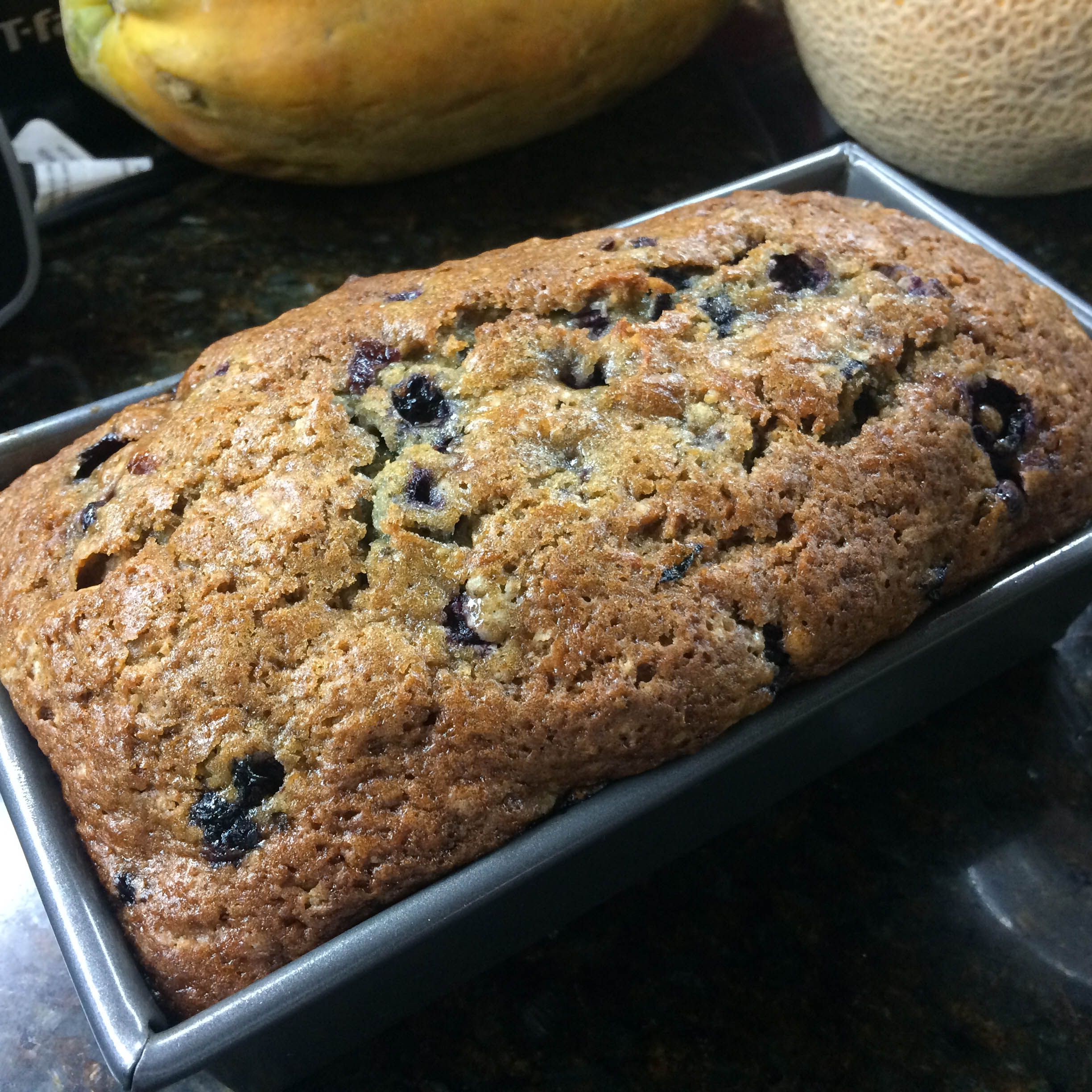 All Reviews for 

Blueberry Zucchini Bread
This is only the second time I have left a 5 star review. I made this bread for a work event today. I have to say it is one of the best. The zucchini & blueberry combination is to die for. I normally don't review if I have made changes. I feel the recipe should be rated as printed. However this one I did reduce sugar to 1-1/2 cup (personal preference), baked in a bundt pan (took 1 hour @ 350*) and when cool dusted with powdered sugar. Nothing too major. I will definitely be making again. The great thing about this recipe (besides it is just great) is you can make as a loaf, muffins, 9 X 13 or bundt pan style. Don't hesitate to try this one. You will be glad you did. Thanks for posting.
This bread came out so good. My 2 year old "helped" make it and when he figured out that we were eating what we made he couldn't get enough of it — and also it was really good. I used 2 cups white flour and 1 cup stone ground wheat flour. And I used about half a bag of frozen blueberries instead of fresh. We loved it, and with 4 mini loaves we gave 2 away and still had alot.
Loved this recipe! This recipe made 4 mini loaves and 1 regular size loaf for me. The only thing I did different was add 1 cup white sugar and 1 cup brown sugar and it turned out GREAT! It was sweet, moist and delicious… and everyone ate it up! UPDATE: I added a struessel topping before baking and it made it even more delicious! (1/2 cup flour, 1/2 oat meal, 1/2 cup chopped walnuts or pecans, 2 tsp. cinnamon, 1/2 cup brown sugar, 6 tbsp. butter. Mix all together and sprinkle on top of bread batter before baking).
I have made this several times and followed some tips from other chefs, and added my own twists. Here is my favorite version: Use half white and half whole wheat flour; use ALL unsweetened applesauce instead of the oil; use 3 c zucchini instead of 2 c. Cut sugar down to 1 3/4 cups and use half white and half brown sugar; add 1 cup of unsweetened shredded coconut to the dry ingredients; and substitute 1 tsp of the vanilla for 1 tsp of coconut extract. Since I prefer muffins to loaves, I also used 5 tsp of baking powder to give it extra rise (you need more baking powder than the original recipe calls for when you use whole wheat flour).
Continue to Next Page (>) for the full list of ingredients and complete cooking instructions.